How To Workout While Pregnant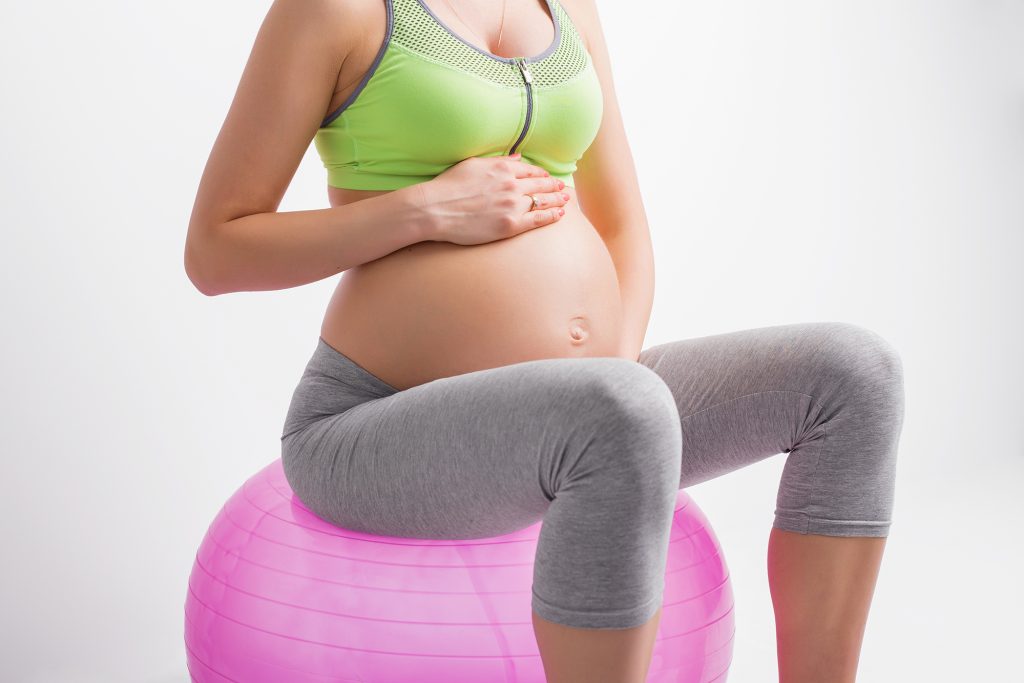 I can't give you any medical facts on why you should workout during pregnancy because I'm not a doctor. I'm just a pregnant lady who's worked out these last 19 weeks and I feel great. I am aware that all pregnancies are different and some just aren't able to work out. This blog is not for you, sister. You're just trying to make it out alive, I get it. You do you.
But if you're like me who isn't too sick; you just feel super tired, nauseous at times and want to sleep nonstop — this is for you. Get your booty up and let's move. I'm not saying run 5 miles but I'm telling you, I've worked out 3-4 times a week and I feel so much better after each workout.
Even if you are walking everyday with a girlfriend, that'll work. Pick up those 5lb weights that have been sitting in the garage and throw in some exercises while you're watching your show. A little bit of muscle tone never hurt nobody.
Here are a few exercises most every pregnant woman can do, even if you haven't been working out:
Crossfit.
JUST KIDDING! Walk. Walk Lake Hefner (or the closest walking path) with a gal pal. Google "walking paths" in your area and explore! Make it something fun to do with your sweetie. Once your babe is born, you'll know where to go when you have serious cabin fever and want to use your fancy stroller that you paid an arm and leg for. Why are they so dang expensive?!?
Stationary Bike.
You knew it was coming! I am a cycle instructor so this is my thing. But really, cycling has been amazing for me during my pregnancy. My body feels awesome. Well, other than my stomach/hips expanding and my grapefruit sized baby sitting on my spine.
Yoga.
Prenatal yoga is amazing for us pregnant peeps. It doesn't get the heart-rate up too high, relieves muscle tension and increases circulation. I haven't taken my first class yet but I cannot wait. My body needs it.
Of course, talk to your doctor before you start anything. Watch your heart-rate and listen to your body. Don't forget, I teach at CycleBar in Classen Curve. If you ever want to take a class, the first one is free!