September Sweat: Outdoor Circuit You Can Do Anywhere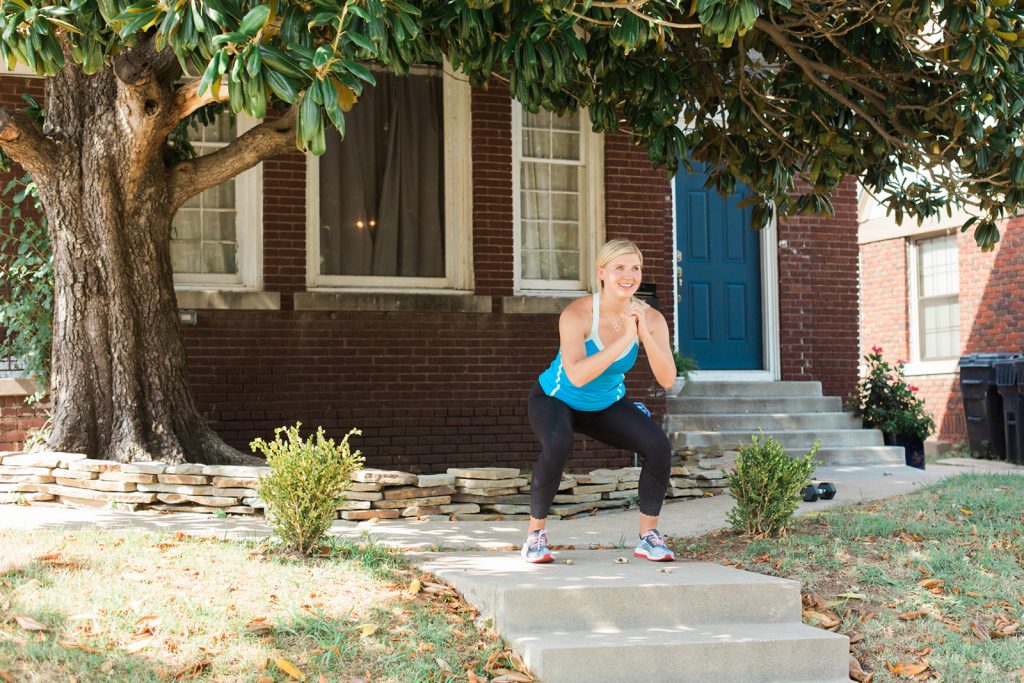 With cooler weather upon us, might as well get outside and sweat! If you love to run outside, I challenge you to add a little more to your exercise sesh! This workout has a little bit of everything — cardio and strength exercises (equipment free, of course!).
Don't forget, if you aren't sure about an exercise, google it. Look over all the circuits before you start the workout so you are prepared and can go into one exercise right after another. We want to keep that heart-rate up!
Circuit #1
Squat Jumps (30 seconds)
Quick Curb Calf Raises (30 seconds)
Jump Lunges — Alternate Legs (15 each side)
5-minute run
Circuit #2
Crack jump — find a crack in the concrete and jump over side-to-side (30 seconds)
Push-ups (10 reps)
Single-leg Squat (10 each let)
5-minute run
Circuit #3
Plank Hold (1 minute)
Burpees With Jump (15 reps)
Mountain Climbers (30 seconds)
5-minute run
Repeat until you reach 45-50 minutes.