The Most Decadent & Delicious Halloween Snack Mix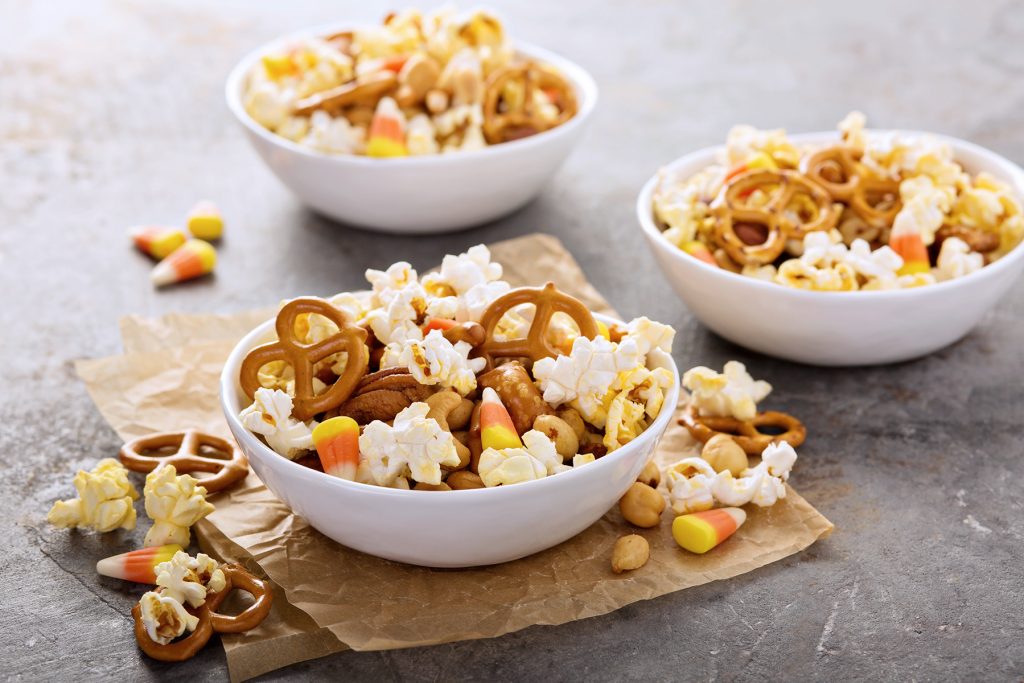 Can you believe Halloween is a little over 1 week away?! The fall is flying by and I am just praying for time to stand still for a week or two. We have about 2 weeks of fantastic weather in Oklahoma between the scorching summer temps and the chill of winter.
Since time is moving so quickly, I wanted to come up with an easy Halloween themed recipe that takes less than 5 minutes but still tastes delicious. I will admit, this mix isn't the healthiest. However, as with most of my favorite recipes, you can easily adapt this mix to make it as healthy or decadent as you wish. I chose the latter this time.
If you have a Trader Joe's nearby, I would definitely recommend looking for ingredients there. They have great seasonal items and even better prices.
Decadent & Delicious Halloween Snack Mix
Ingredients
4 cups kettle corn
2 cups pretzels
1 cup dark chocolate covered almonds
1 cup M&M's (check out the seasonal flavors!)
1 cup walnuts
1 cup yogurt covered pretzels
1 cup toasted coconut flakes
Instructions:
Mix all ingredients in a large bowl and serve.
Enjoy!