Our Favorite Healthy Recipe: Buffalo Chicken Pizza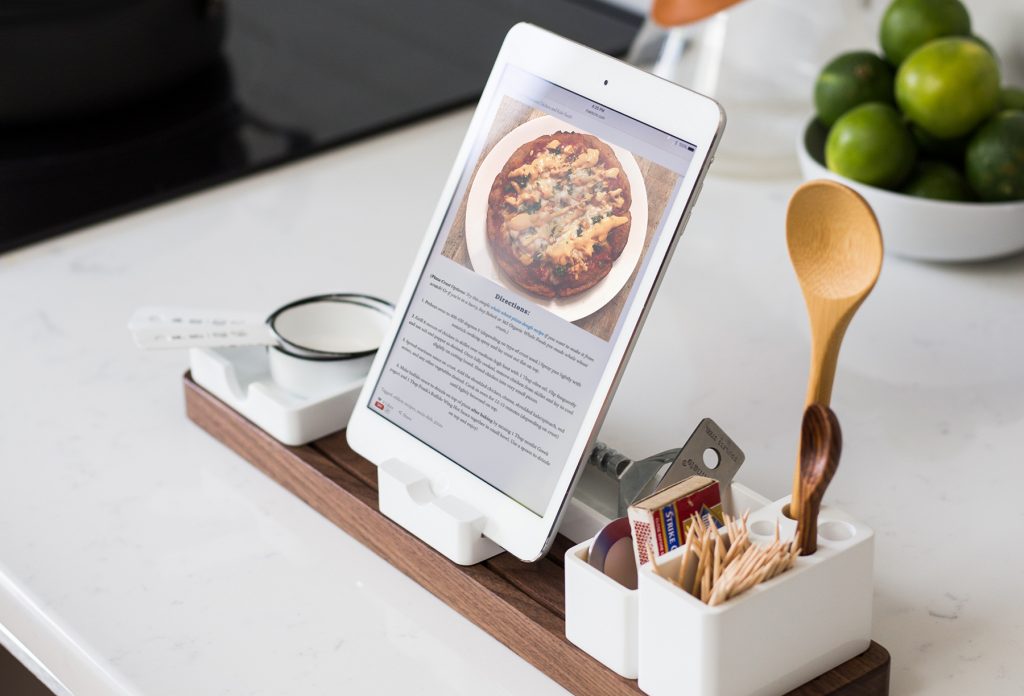 Every Sunday, Jermelle and I (mostly Jermelle!) pick out recipes for the upcoming week's menu! It's our Sunday ritual. It never fails, when we can't find any good ideas — we go straight to the recipes on Eleat Sports Nutrition. It makes eating healthy so much easier and TASTY!
Created by gal pal and registered dietitian, Angie Asche — this Buffalo Chicken Pizza is delicious and super easy. This is our #1 go-to.
Makes 8 slices
Ingredients
1 whole wheat pizza crust
1/3 cup marinara sauce
8 oz. boneless, skinless chicken breast
1/2 cup mozzarella cheese, shredded
2 Tbsp parmesan cheese, grated
3/4 cup spinach or kale, shredded
1/4 cup red onion, diced
Buffalo sauce:
1 Tbsp nonfat plain greek yogurt
1 Tbsp Frank's Buffalo Wing Hot Sauce
Directions:
(Angie suggests Boboli or 365 Organic Whole Foods pre-made whole wheat crusts.)
1. Preheat oven to 400-450 degrees F (depending on type of crust used.) Spray pan lightly with nonstick cooking spray and lay crust out flat on top.
2. Grill 8 ounces of chicken in skillet over medium-high heat with 1 Tbsp olive oil. Flip frequently and use salt and pepper as desired. Once fully cooked, remove chicken from skillet and lay to cool slightly on cutting board. Shred chicken into very small pieces.
3. Spread marinara sauce on crust. Add the shredded chicken, cheese, shredded kale/spinach, red onion, and any other vegetables desired. Cook in oven for 12-15 minutes (depending on crust) until lightly browned on top.
4. Make buffalo sauce to drizzle on top of pizza after baking by mixing 1 Tbsp nonfat Greek yogurt and 1 Tbsp Frank's Buffalo Wing Hot Sauce together in small bowl. Use a spoon to drizzle on top and enjoy!