Ria Grace's Nursery: My Favorite Items & Where I Got Them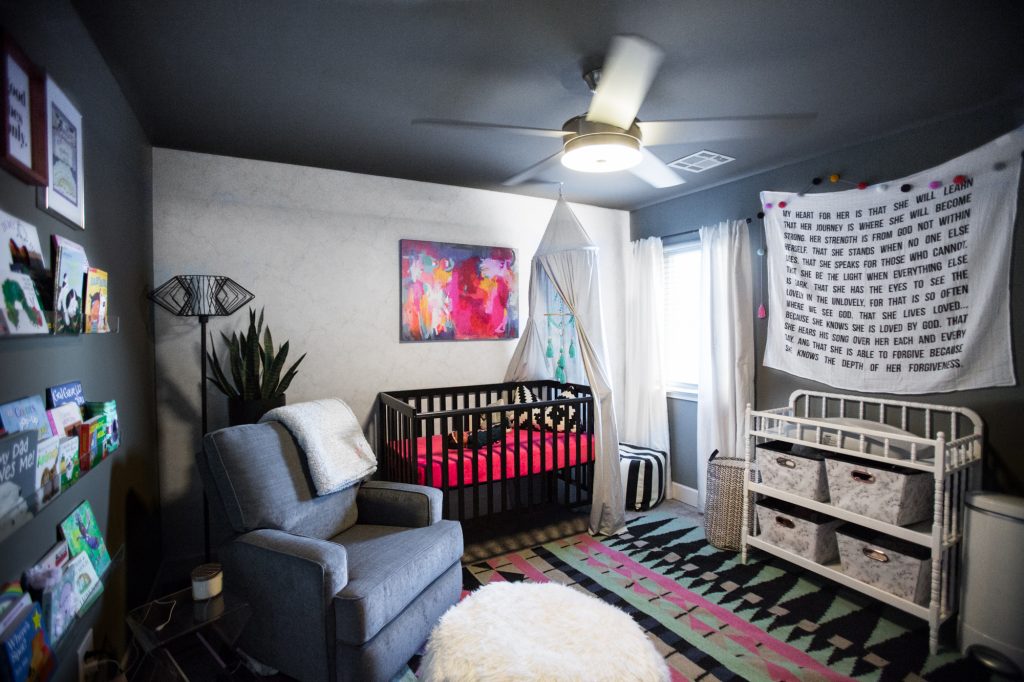 Isn't it funny how us pregnant mama's obsess over baby's nursery for months, create Pinterest pages, search and search for the most perfect items and when they get here … they sleep in our room for months (maybe years, you know who you are!). I have a friend who never stepped foot in the nursery for the first few month's of her daughter's life! But that doesn't mean it's not of high importance to have the most perfect room setup once they do make the big move into their own domain.
Even with living in a rental house most of my pregnancy (our house flooded back in May), I was able to plan and purchase all the nursery needs so when we moved in — the nursery was up and ready within days! I mean, the rest of the house was in shambles but the nursery looked amazing! Priorities.
I'm not super girly so I knew I didn't want a lot of flowers and pink so I went with more of a boho theme. I purchased the rug and played everything else off it's vibe and colors. Of course, I was working with a tight budget so I did my best to find the best deals and steals for my girl's first bedroom.
I love how it turned out and I'm sure Ria Grace just loves her new room. Way better than where she's been staying for the last 9 months! Here are my most favorite items in her room and where I found them:
I knew that I wanted book shelves in her room. Jermelle and I are determined to read daily to our girl. One time I asked my mom if she could change anything about Chase and I's childhood, what would it be and she said, "I wish I would have read to you more." Lessoned learned, Mom. We are going to raise a girl that loves to read, thanks to her Mama Deb.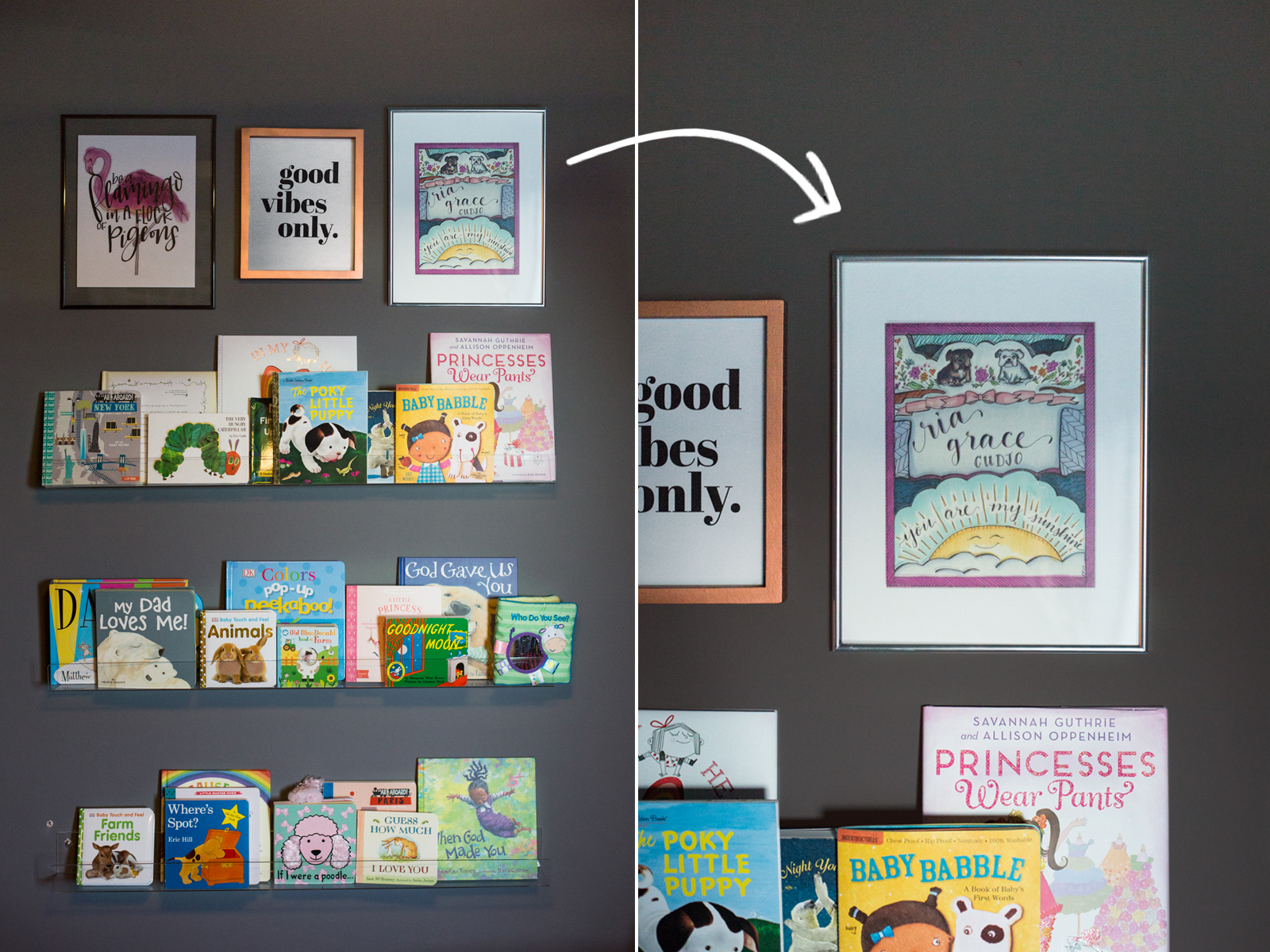 This was a baby shower gift and I am obsessed. My girlfriend Ericka had it made for Ria. She sent the artist, Ellie Ediger, the theme of our nursery, Ria Grace's name, the picture of the rug and that I wanted to include "you are my sunshine" somewhere in the print — and she came up with this beautiful piece. Plus, Ellie is local … an Oklahoma girl!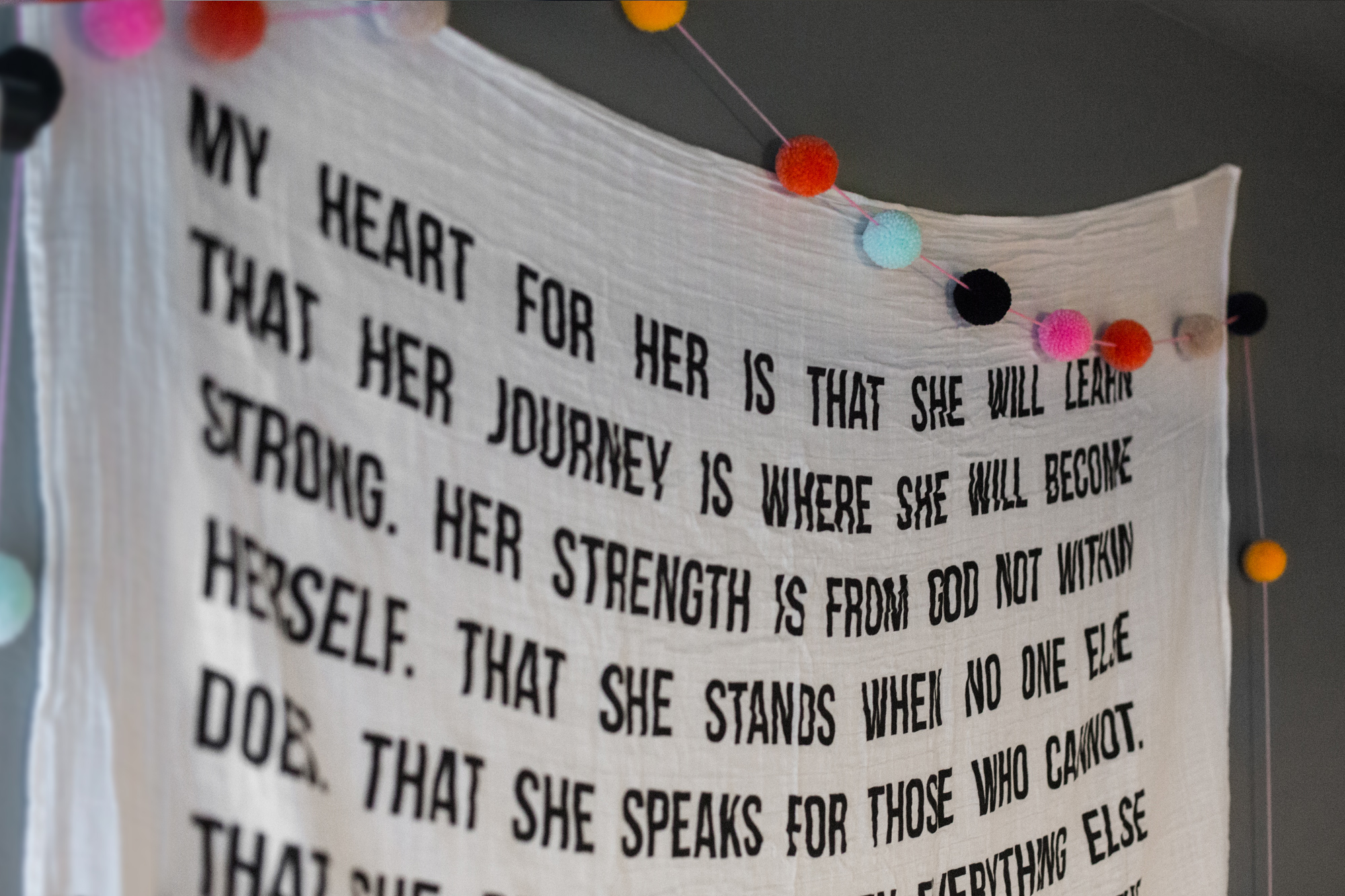 This is another gift I received — I have some amazing gal pals. I love this tapestry because it reminds me as a mama to pray, pray, pray for my girl. I don't know what better gift we can give our children than to cover them with prayer. It's powerful.
Refurbished Changing Table
Sorry friends, this one is one in a million. This changing table is the one my mom and dad used with me and my little brother. My dad found it in the attic and had it refurbished for the nursery. Just a little piece of Mama Deb in Ria's room.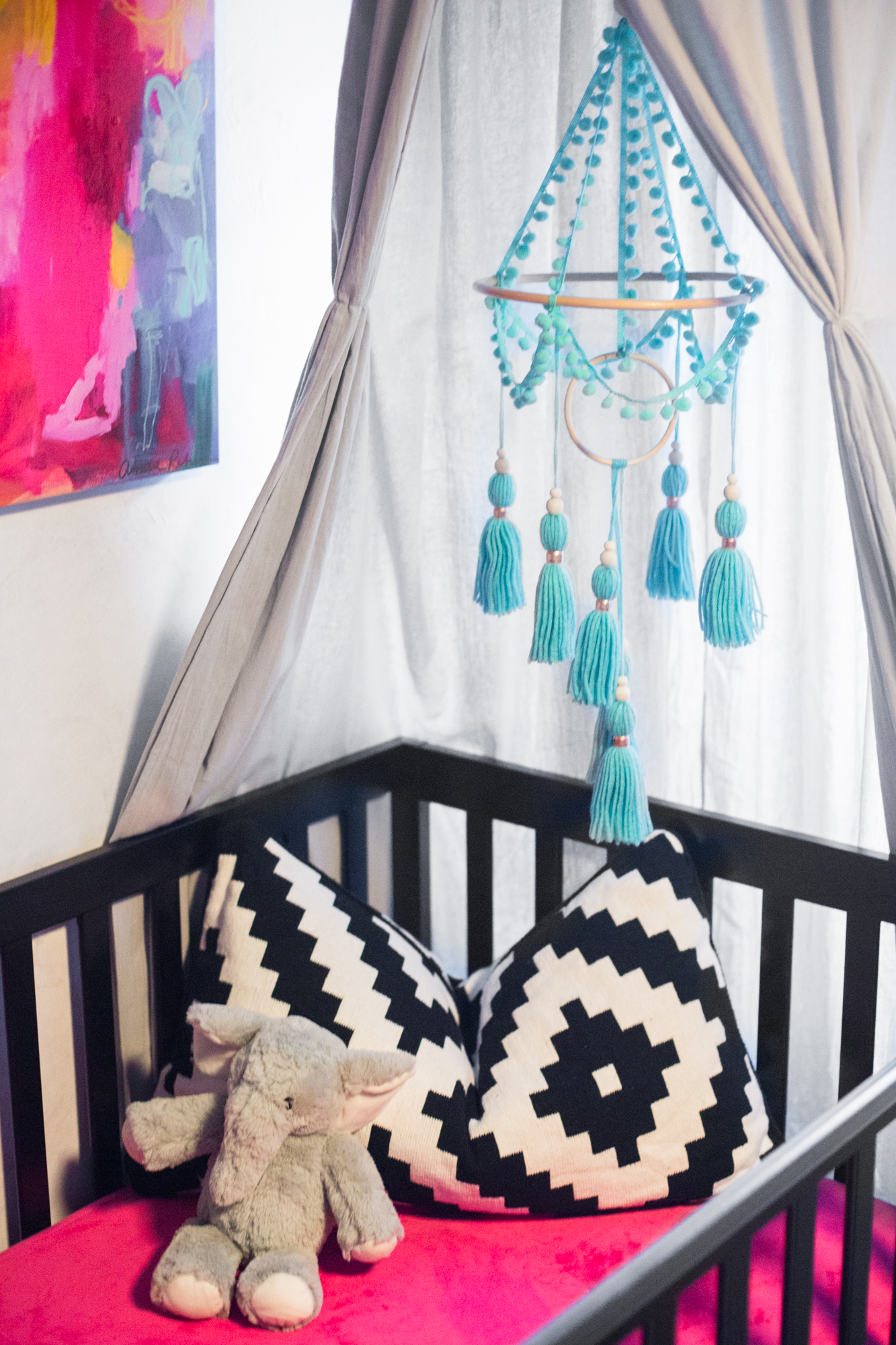 I definitely wanted a mobile hanging over the crib but something unique and different. I found this one on Etsy right when I started looking but kept searching just to make sure it was the one! Of course, I kept going back to it so I finally pulled the trigger. I am so happy I did! It is an international Etsy shop so it took about a month to come in but well worth the wait.
I could really list everything in the room because I love it all! But that would be doing too much. If there's anything else that catches your eye that I didn't share — please ask. I'd love to help!