4 Staging Tips for an HGTV Worthy Home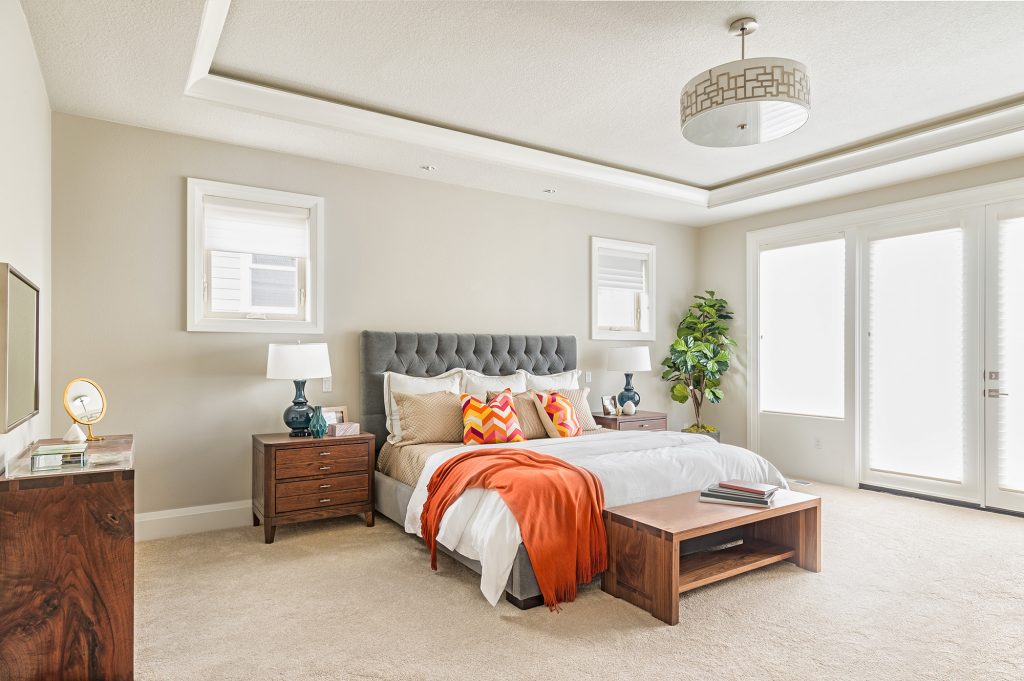 Moving, to me, is one of life's most bittersweet experiences. On the one hand, you are hopeful about the prospect of adventure and the excitement that comes with a new house, new job, new location, etc. On the other, however, you are saying goodbye to many things and people that have been a part of your life for months, years, and even decades. Yet voluntary or not, the final step in moving out and onto the next is often the most stressful… selling your home. No matter the market, staging helps get buyers into your home and offers on the table. Often times, there are super easy steps to take in order to get your home staged to sell and looking like a swoon-worthy HGTV house. And that's where the "Four D's" come in.

My former employer (and friend) *Tera Hampton taught me these important principles and today I'm sharing the trade secrets with you!

1. Declutter
Decluttering is the first and arguably most crucial step. You don't want to show off a home that comes across unorganized, hodge-podge, or downright messy – even if it's part of your style. How can a buyer admire your gorgeous marble countertops, stainless steel fixtures, and custom backsplash if you have every kitchen appliance out and unnecessary decor covering these amenities? And if you're going to be packing it up anyway, you might as well get a head start. So clear off that refrigerator door. Unburden all your countertops and tables of knick-knacks. Find a new location for all your lotions, magazines, and dog toys lying around the family room. It will only be temporary and SO worth it in the end.
2. Detach
Staging can be extra tricky if you haven't detached from your home yet. If you have been living somewhere for many many years and are only moving for another job opportunity, you may very well have a strong emotional connection to your home. And that's okay. It's always going to be easier to make the mental detachment BEFORE packing up the last box and signing off on the title. So why not try to do so prior to listing, give your cherished home the best chance to find worthy occupants, and get you a final offer that more closely reflects your valuation.

3. Depersonalize
The most challenging step is to depersonalize. All of the little touches that helped make your house your home typically need to be put away. Eliminating your family pictures, children's artwork, diplomas, and mementos will help buyers envision their own portraits and keepsakes in the space. And if people are spending too much time reading old letters on display or looking over a gallery of photos, they are likely not seeing all the features of your house they will be paying for. In some instances a NICE and professional family picture is acceptable to add some warmth. However, it's always safest to depersonalize everything. Ask the opinion of a third party if you are in doubt.
4. Design
Appealing to the masses is paramount in the competitive market that is real estate. So adding a few timeless design elements (or removing outdated pieces) can be crucial to making your home stand out. Reluctance comes when homeowners feel their beloved homes are being transformed into something that doesn't reflect themselves. But the important thing to remember about buyers is that they are NOT you. They likely have a completely different style and a completely different attitude than you. Some easy and inexpensive ways to add high-design to your home include…
white bath and hand towels in all the bathrooms

fresh florals or fruit on an island or kitchen table

neutral throw or sheepskin on living room/bedroom furniture
Keep in mind that your **realtor probably has connections to professional stagers if you feel overwhelmed just thinking about adding this to your list of "to-do's." These experts will achieve the best results using what you already own to get your home top dollar as quickly as possible.

*Tera Hampton is the owner and head designer/real estate stager for Sensible Re-Design in Georgetown, TX.
**If you are in need of an amazing realtor in the OKC metro, Tyler Burns is your guy. He comes highly recommended by my husband and I!