The Trendiest Plants for Your Home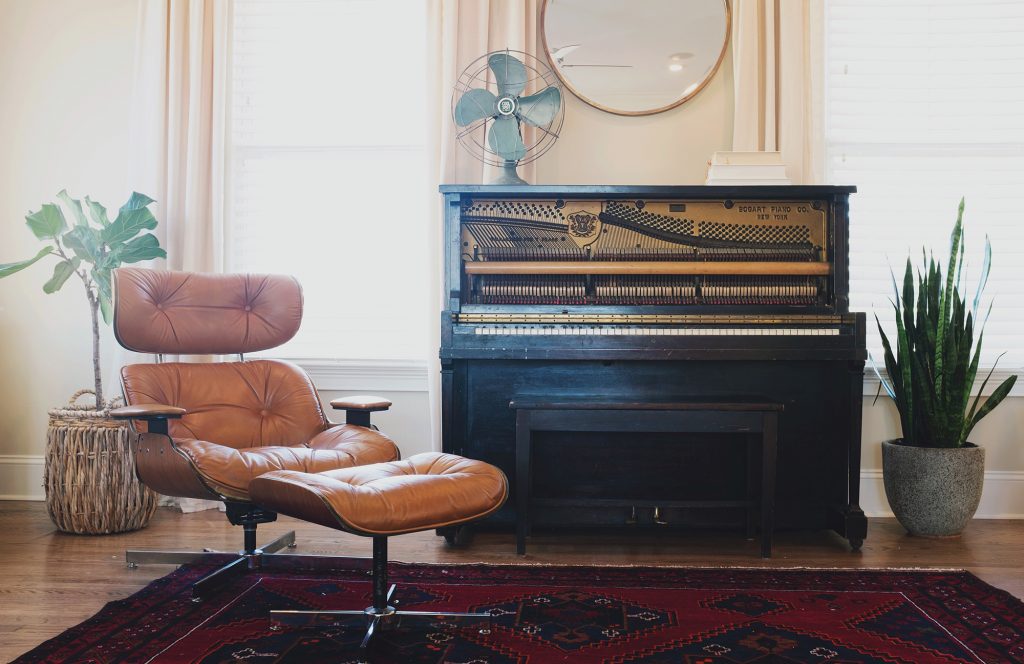 Over the years, we have seen the rise and fall of many different forms of greenery (RIP ficus trees and oversized floral arrangements), but it appears we have hit the pinnacle in 2017. It's never been more stylish to own a houseplant. Many unique and complimentary plants are making their way into our homes and hearts.  So if you have been feeling that your space needs more life, it might be time for you to go green in your decor. Here are five of the trendiest house plants at the moment.

1. Fiddle Leaf
Look in any home decor magazine or interior design inspiration on Pinterest and you will surely see a few of these beauties pop up. They tend to find themselves tucked into the corner of the most perfect living rooms, making the elusive fiddle tree is one of the most popular accessories right now. Although depending on where you live, they can be hard to come by. Most likely, you would need to find a nursery specializing in indoor or exotic plants like Calvert's here in OKC. You can also buy online from a retailer like Williams Sonoma.
A couple downsides to this fig are that they can be pretty pricey and also finicky when it comes to water and sunlight. Many a fiddle leaf has died in the care of owners who just didn't do their research. If you are interested in this plant, be sure to consult an expert on the best maintenance tips.
I know several of you would not be willing to take a risk on such an expensive plant. Especially if you're like me and were not blessed with a green thumb. Fortunately, there are some great faux options available like this one from CB2 or this one sold at Pottery Barn. You will end up spending more money but should consider it an insurance policy — since you can't kill a fake plant.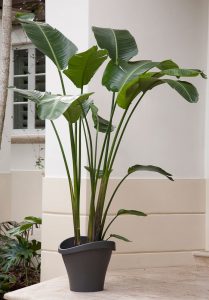 2. Bird of Paradise
As a native plant to South African, this tropical stunner can grow up to 18 feet tall. Its gorgeous banana-like leaves  grow vertically, making it the perfect focal piece for any room. Although it is also particular about having (just enough) water and ample light, it is NOT as finicky as the Fiddle Leaf Tree. I happen to own of of these trees myself and it is still going strong after year and a half!
CB2 also carries a great artificial version here.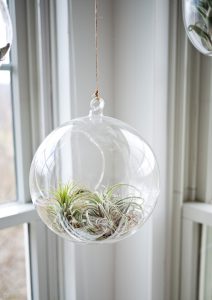 3. Air Plant
Air plants are all the rage right now. They are obviously easy to take care — ie. NO soil and a good soak every few days. Find yourself a glass terrarium to show them off and either hang from the ceiling or place amongst a collection of accessories.
These delicate plants normally grow great in kitchens and bathrooms as they do require humidity and indirect light.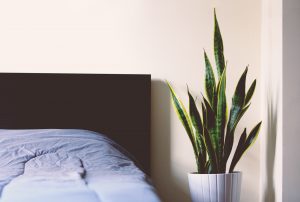 4. Snake Plant
Also known as mother-in-law's tongue and viper's bowstring hemp (among other names), this West African tropical plant is an ornamental dream plant. It requires very little maintenance and adds just a touch of hipster to any eclectic, contemporary, minimal, or bohemian space. They can be found at most stores where plants are sold, including Home Depot and Lowes.
Fun artificial versions like this one from Target make it even less of a hassle.
5. Succulents
With so many varieties and colors, you really can't go wrong with a succulent. They work well in an assortment of locations and add a little touch of class to everyday decor. Whether you're lining your window sill or sitting one atop your coffee table books, you won't be able to deny there's a little extra happiness in your life.
Don't forget the accessories…
macrame plant hanger  |  basket  |  terrarium  |  basket  |   planter stand