Easy Home Decor Updates for the New Year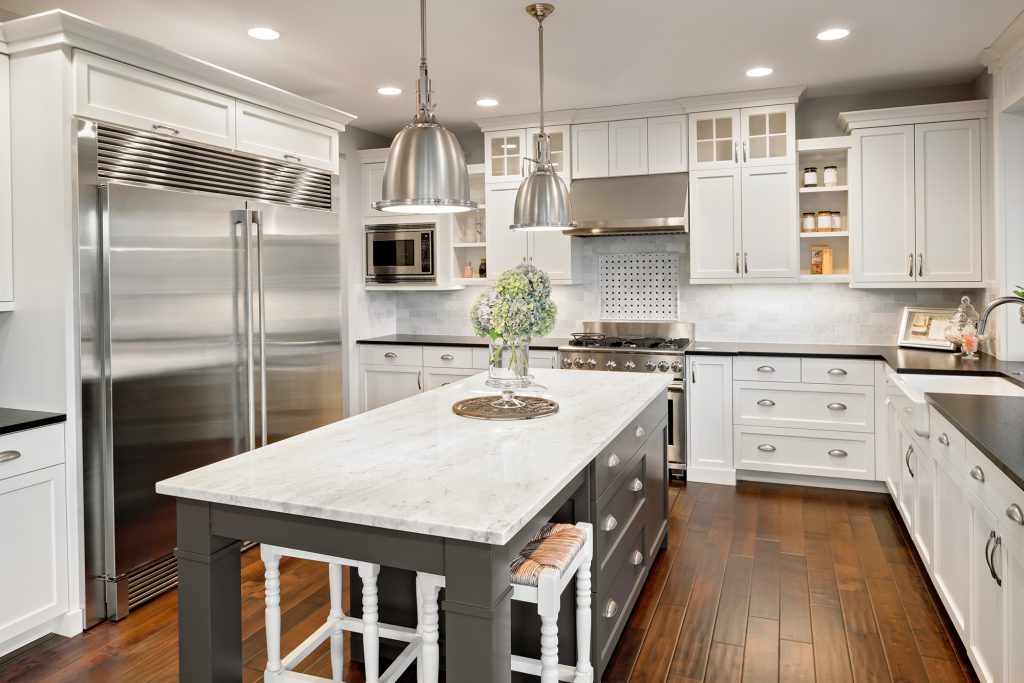 Making aesthetic improvements to your home should not be as much of a resolution as a recreation. Yet many of us wait until the New Year to start planning out those changes. You might find yourself in a place this year where you'd like to make some adjustments to your overall decor but NOT a complete renovation. Fortunately, you don't have to spend a lot of money to achieve a fresh look. Here are a few simple ideas for updating your home decor.
1. Pillows
Pillows are possibly one of the easiest updates to make to your decor and can be extremely inexpensive. Depending on the patterns, textures, and colors, you can completely change the overall style of a room. If you want to create a farmhouse cozy feel, go for whites and neutrals in linens and furs. If you want to venture into a glam look, choose bold colors, geometric patterns, and materials like velvet. My one useful trick for selecting pillows is a rule of thirds. Find one pillow in a geometric pattern like stripes or dots, one in an organic pattern like floral, and one a solid color. Here are a couple of my favorite pillow combinations right now that can be used in either a living area or a bedroom.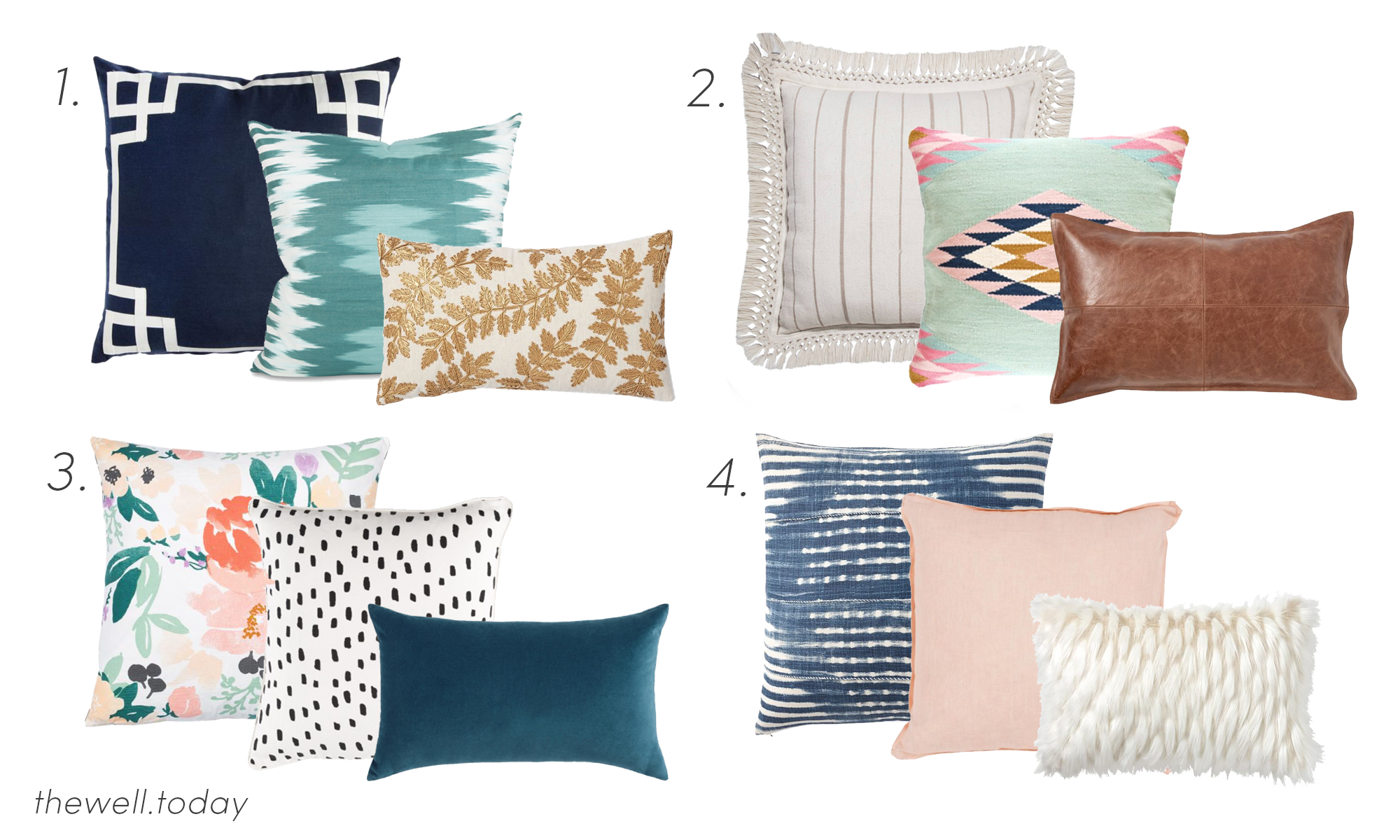 2. Gallery Wall
You've probably seen the gallery wall craze on Pinterest over the past several years. From what I can tell, they are very much still going strong. So if there's a large wall in your home that you have just never found the right piece for, you may want to consider jumping on the bandwagon. Gallery walls can range from three pieces to twenty or so! Not going too overboard is key, however, especially if you are wanting to highlight any artwork or photographs within your gallery. They can consist of all family pictures or a mixture of sculpture, mirrors, artwork and other wall decor. Be sure to plan your layout before installation so that you can make sure you have appropriate sizes and color consistency throughout. These items are my favorites for gallery greatness.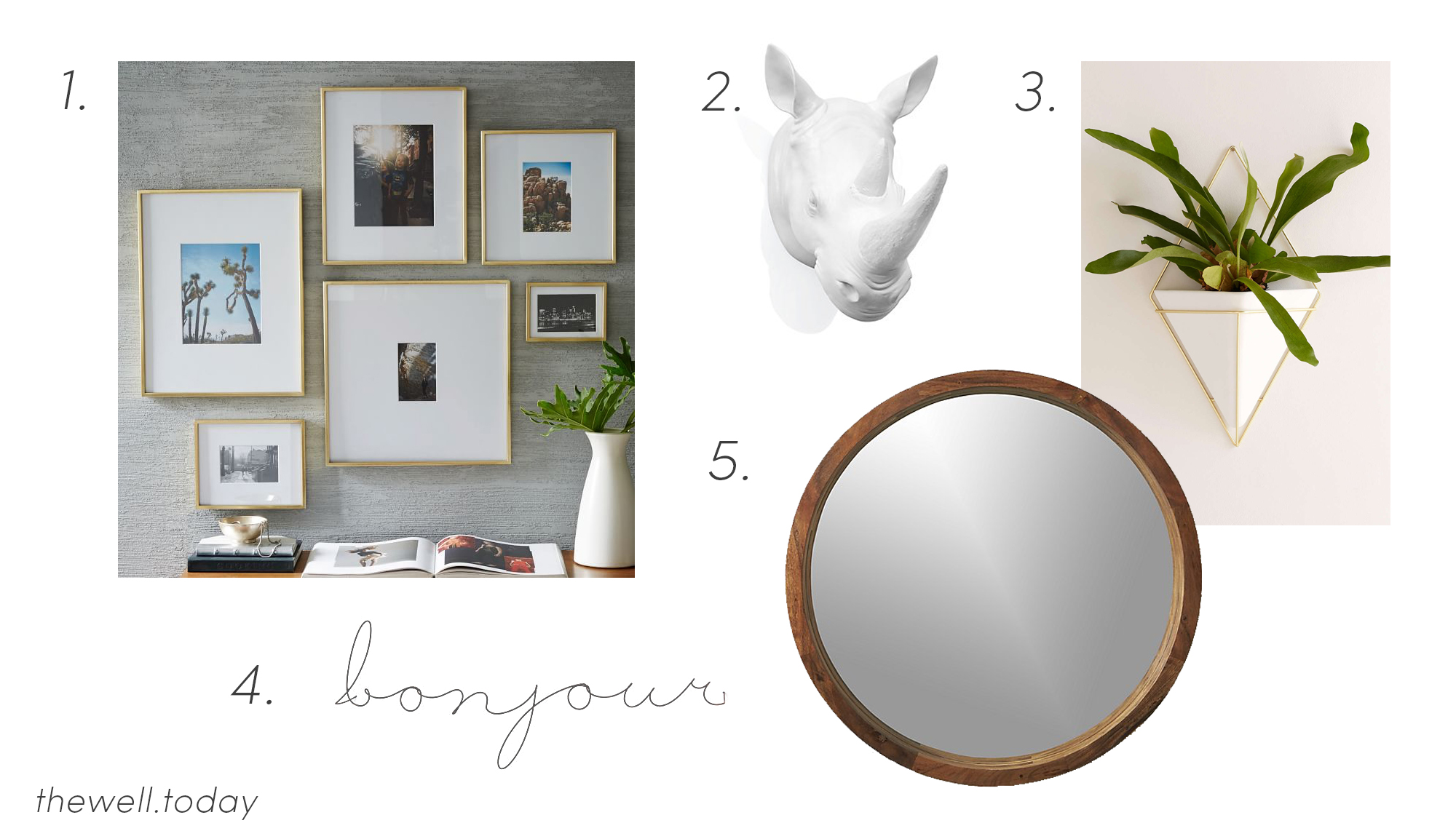 3. Hardware
When was the last time you changed the hardware in your home? Though this one might be a little more labor intensive, it will make a big impact in your kitchen or bathrooms. If you aren't wanting to totally go all out and buy new hardware, you could also consider spray-painting your current pieces a fresh color like gold or oil-rubbed bronze. Stay away from from super shiny metals like chrome and yellowy brass to keep your home clear of outdated styles. And if you are feeling really trendy, you could even try a matte copper — it looks stunning on dark wood and white cabinets. I myself am about to invest in some hardware for our kitchen. Here are a few options I'm considering. Tell me what you think!


1. Leather and Brass
2. Amp Hardware
3. Champagne Bronze
4. Geode Knob
5. Wood and Marble