How to Throw the Ultimate S'mores Party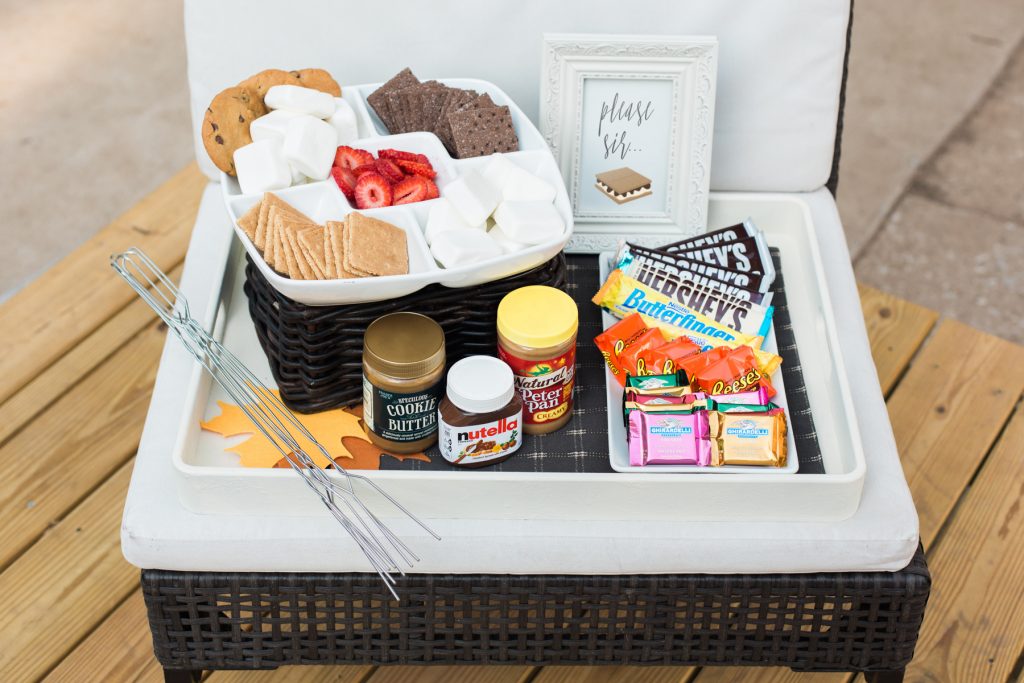 I am a huge fan of self-serve party bars. Baked potatoes, frito pies, yogurt… everything is better when you can customize a variety of toppings and ingredients. So why should s'mores be any different? Combining marshmallow with unconventional sweet and salty layers can result in a truly unique take on the toasted classic. Talk about a s'morgasbord!
I gave the S'mores it's proper spotlight last night when we hosted our friends for LifeGroup. Here's what you need to throw your own Marshmallow-fueled backyard bash.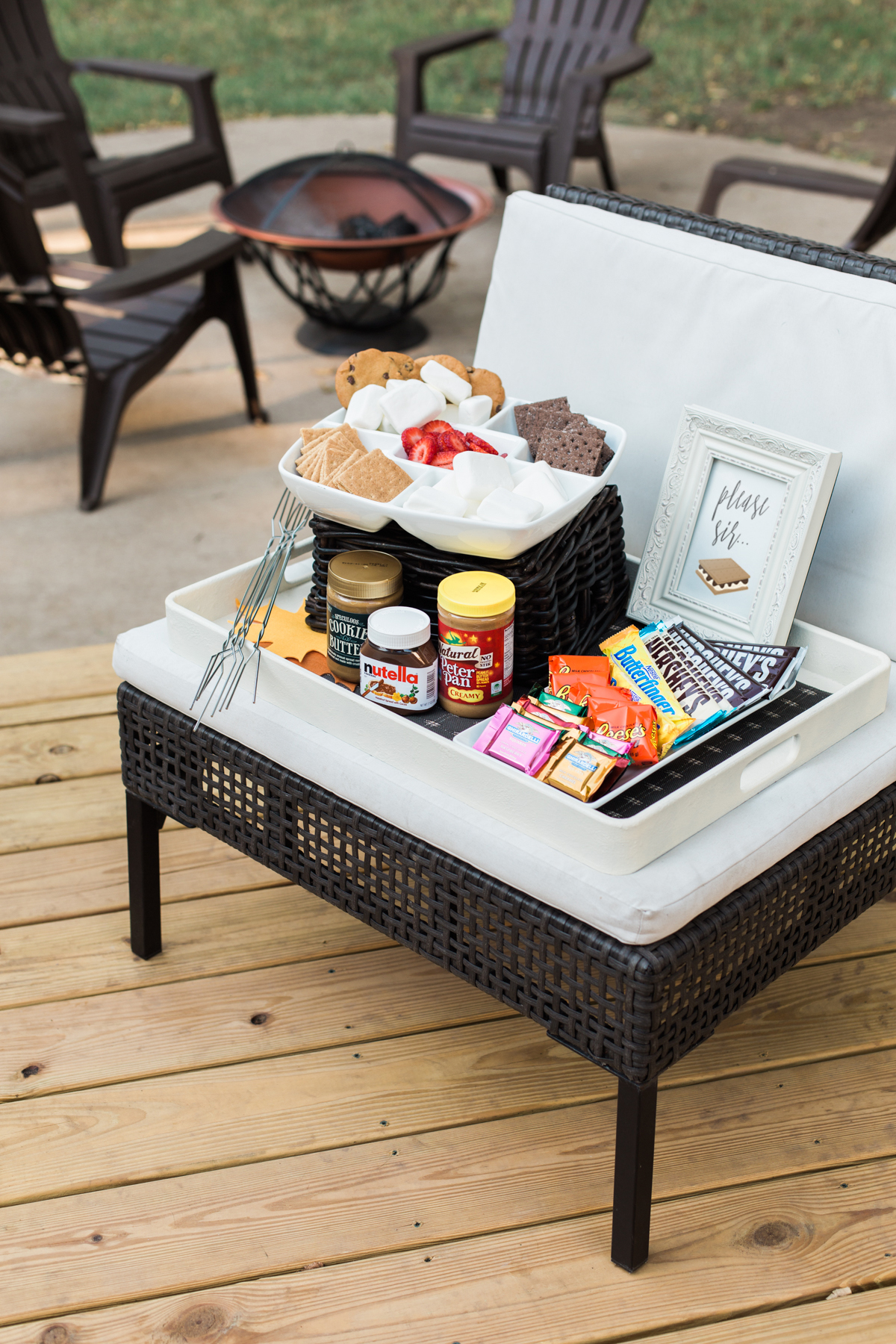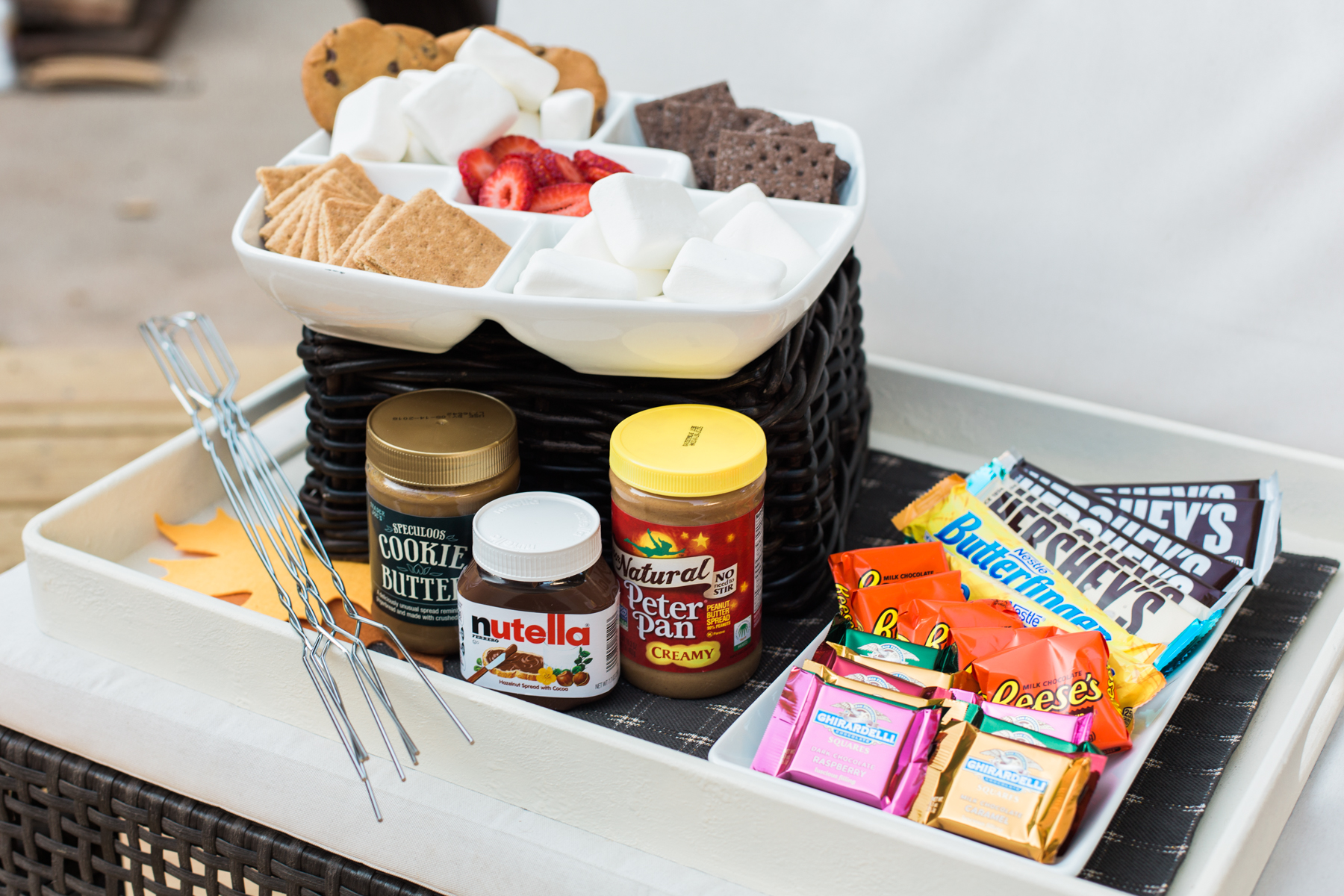 Essentials
The Sandwich
-Regular Honey Graham Cracker
-Chocolate Graham Cracker
-Crispy Chocolate Chip Cookies
[optional]
-Vanilla or Cinnamon Graham Crackers
-Ritz Crackers
The Candy
-Hershey's Milk Chocolate
-Hershey's Cookies'n'Creme
-Reese's
-Butterfinger
-Ghirardelli Square Variety (Caramel, Mint, Dark 60% Cacao, Raspberry)
The Spread
-Peanut Butter
-Cookie Butter
-Nutella
[optional]
-Almond Butter
-Dulce de Leche
The Trimming
-Strawberries
[optional]
-Banana
-Sliced Almonds
-Pretzels
Favorite Combinations
Even with just a few different options for each layer, you'll have countless combinations. Here were a few of our favorites:
Thick Mint
Chocolate Graham + Mint Ghirardelli + Marshmallow
'Tella Delli
Regular Graham + Nutella + Strawberries + Dark Cacao Ghirardelli + Marshmallow
Cookie Everything
Choc. Chip Cookie + Cookie Butter +  Hershey's Cookies'n'Creme + Marshmallow
I Like Turtles
Regular Graham + Hershey's + Marshmallow + Caramel Ghirardelli