Throwing The Perfect Shower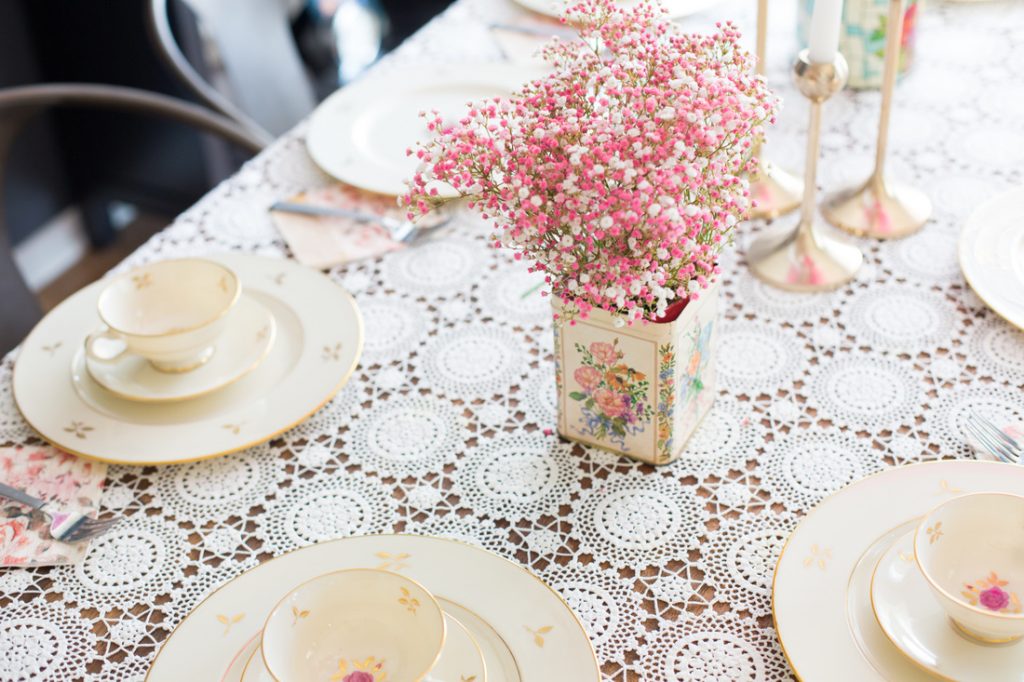 Growing up, my mom and her girlfriends were the shower throwing queens so I like to believe I was trained by the best. I love throwing a good shower because it gives me a chance to make my favorite gal pals feel loved and celebrated. Throughout the years of friends getting married and having babes, I've learned some tricks I stick with every time I throw a par-tay for my favorite girls.
Fresh flowers are a must.
I usually get the prettiest, yet reasonably priced flowers at Sam's and arrange them myself. I'm not a pro, by no means, but after watching a few YouTube videos, I'm not too bad.
Pictures are a great personal touch.
I usually frame a few of their engagement or maternity photos and place them around the room. I use the same picture frames every time so it's a pretty thrifty decoration since photos are like 49 cents each!
Unique invitations take your party up a notch.
You don't have to spend a lot of moolah to have pretty invitations. I typically look on Groupon and see if I can find a deal on zazzle.com. They print them for you and are great quality!
Everyone loves a good cake.
A yummy cake with a pretty cake topper are two things I cannot go without. I have purchased all my cake toppers on Etsy and have had great luck! I have two favorite bakeries I go to for my cakes and I don't go anywhere else. Once you find your spot, stick with it.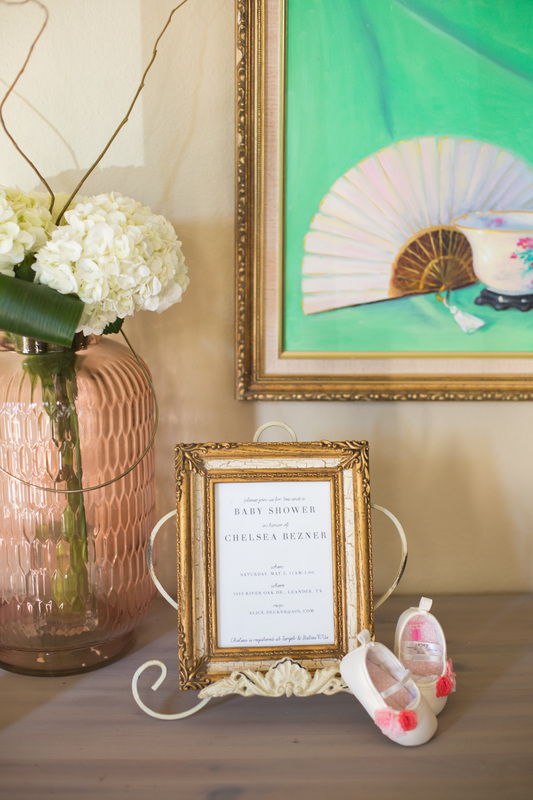 As an adult, you will never receive as many gifts, love and attention that you receive at your wedding and baby shower. Might as well throw your best girlfriends a good one! Shoot me any other tips that you have, I am always wanting to grow my shower throwing abilities!