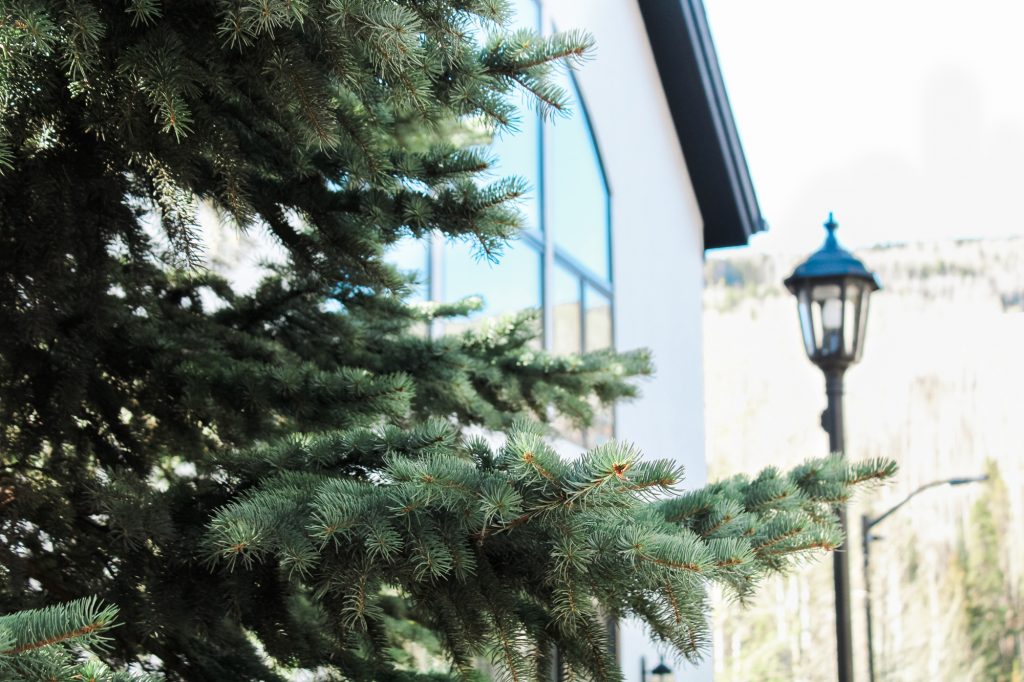 Last weekend, my husband, Nick, and I traveled to the still snow capped Rocky Mountains for my cousin's wedding in Vail, Colorado. It was a very intimate affair – 12 guests in attendance and the most perfect wedding weekend. The bride, Lauren, and her groom, Merritt, wanted a super low-key wedding and for everyone to have a fun time. I'd definitely say they succeeded.
Denver is one of the few direct flights from Oklahoma City and perfect for a quick getaway weekend. We landed in Denver at 7:30am on Friday morning and were in Vail by 10am. We were the last to arrive so we met the group at West Side Cafe for brunch before checking into our hotel. West Side is famous for its variety of egg's benedict. The foodie in me especially appreciated that they allow you to mix and match the benedicts, so I had The Veggie and The Surfer. They were both awesome! I tasted the breakfast tacos as well — also a great choice.
We stayed at The Four Seasons Resort and Residences Vail, and I really can't say enough about the amenities and service they provide. The bride, groom, and their families stayed in a residence – a 3500 square foot space with 4 bedrooms, living space, full kitchen, and large patio. We stayed on the resort side, and I was more than pleased when we were greeted with a full soaking tub, a Nespresso espresso maker, and a bottle of Veuve courtesy of the bride and groom. What more could a person need?
The resort has a first class spa, nice workout area, fitness classes, a great pool with an outdoor fireplace, and great restaurants and bar. We spent quite a bit of time at The Remedy Bar with the rest of the group for happy hour and to watch the Kentucky Derby. It's a great space that is open to the lobby and an outdoor balcony with plenty of seating and a wall of TV screens to broadcast sporting events.
May is considered "mud season", the in-between of the winter skiing months and the summer hiking months in Colorado. Due to this, some shops and restaurants were closed during our stay to give employees some down time before the tourism picked back up. Vail village is where we experienced the "mud season" closings the most. Some shops were still open and it was fun to walk around and enjoy the amazing 80 degree weather.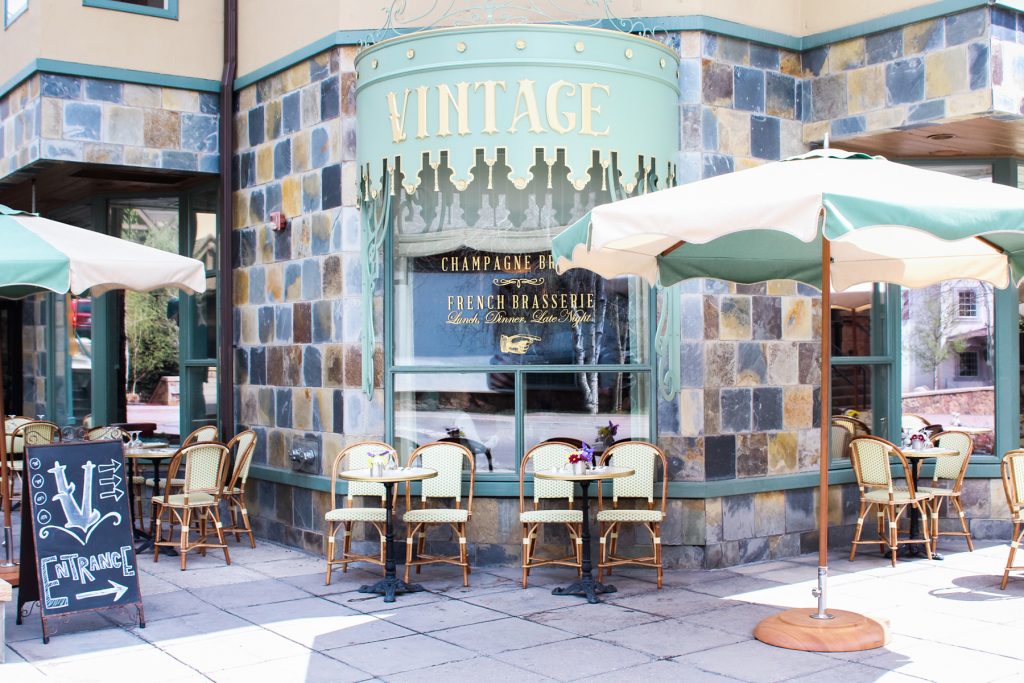 We did plenty of eating during our stay, and I can honestly say I would have it all again. Dinner on Friday was at Matsuhisa – a concept from the famous Chef Nobu Matsuhisa (also the curator of the popular Nobu restaurants). We ordered semi-family style and did a lot of sharing. Nick and I had breakfast Saturday morning at lenora at the Sebastian Hotel. We were the only people in the restaurant (#mudseason) but were very pleased with the food and service. Nick ordered the Belgian Waffle that came with white chocolate whipped cream. The whipped cream was to die for with the perfect amount of sweetness! Lauren and Merritt hosted dinner at Flame at The Four Seasons after the wedding ceremony on Saturday. I had salmon and the sides were served family style and were the star of the show in my mind. Our last meal in Vail was a send off brunch at Vintage. The European style cafe really stands out with the green awning and cafe tables and chairs. The food was really good but not quite like our previous meals, and the service wasn't the best for our large party, but it was so fun to get to spend more time with everyone before we headed back home.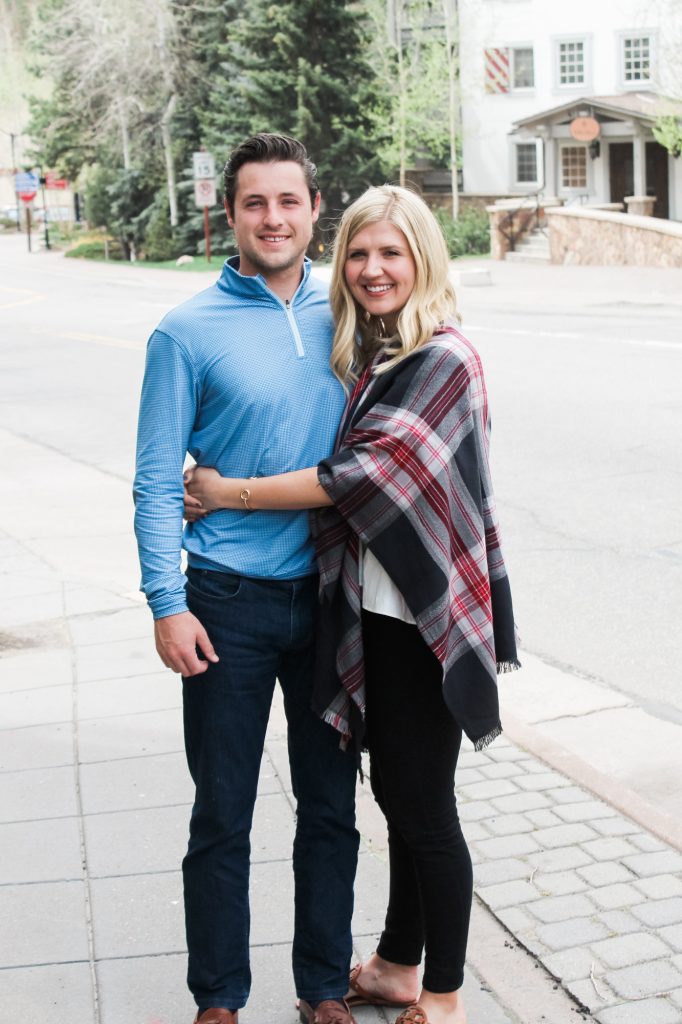 When we were on our way home Sunday evening I was shocked with how relaxed and rested I felt. I was expecting some stress and chaos that all weddings entail, but honestly, I don't think the weekend could have gone more smoothly. I just hope the bride and groom had as much fun as their guests, and I have a feeling that they did.