Traveling Tips for a Long Weekend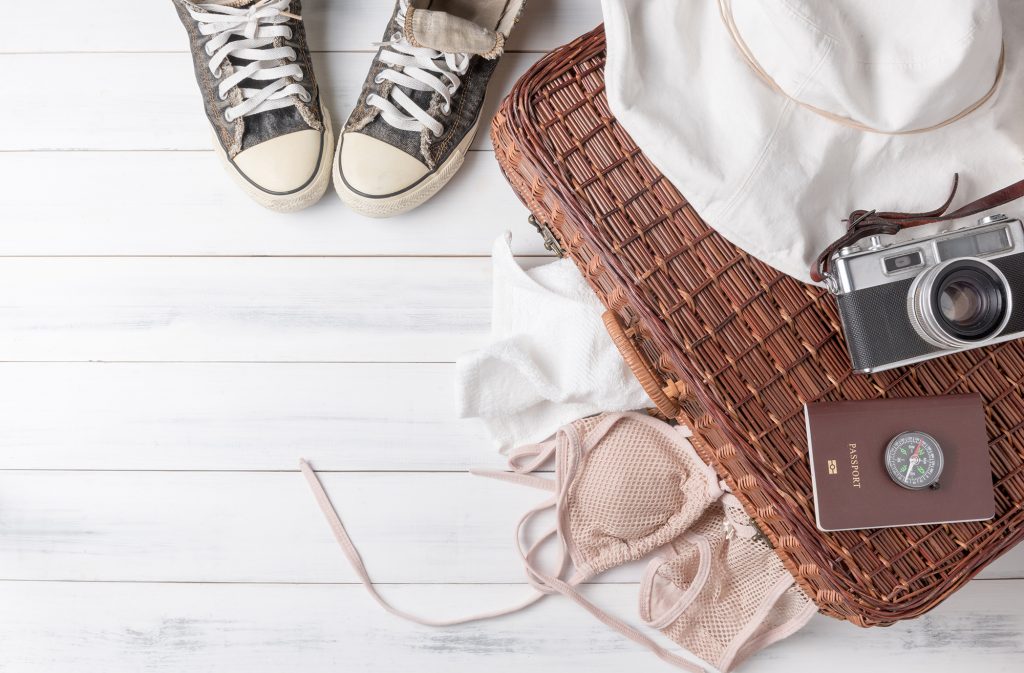 I love a quick getaway for a long weekend. Three or four days is just enough time to reset and to explore a new place without feeling too rushed – win/win! However, without adequate planning you may also leave a long weekend feeling:
a) exhausted from trying to fit every square inch of a city into a few hours
b) frustrated that you didn't get to see everything you wanted to see.
Today I'm sharing my top tips to enjoy your time away without needing a vacation from your vacation. Remember, these are for a 3-4 day trip. Longer trips need some different guidelines.
1. Be a Minimalist
This is a tough one especially for most girls, but packing light can make traveling significantly less stressful than trying to get through the airport with too much stuff. It seems like a good idea to have options, but deciding what to wear can also take up extra time that could be spent exploring/eating/shopping/etc,. I try to opt for neutrals that can be worn a couple of times without being too obvious. I then add a more distinct top and a dress to wear out at night. Shoes tend to be my weakness when it comes to packing. Try to stick to no more than 3 pairs of shoes for a long weekend – 1 pair of comfortable or athletic, 1 pair of casual, and 1 nicer pair if you are going to any nice dinners or events.
2. Prioritize
Decide what is most important to you to get the most out of your time. If you are a foodie, research the restaurants you want to try. If you are more interested in shopping, figure out where the most unique shops are. If you are more into history or attractions, see if any special events are going on to get the most out of your time.
3. Map It Out
To avoid spending most of your time traveling from point A to point B, pull out a map (paper or Google) and map out all the places you want to hit. You can save a lot of time by simply having a plan. This doesn't have to be a strict schedule but a general guide.
4. Bring Snacks
This is especially important when you are traveling in groups. Everyone is on a different routine and it can be frustrating if you spend time every few hours trying to find food. I like to pack a few healthy snacks – Lara Bars, fruit, trail mix, or energy bites – or make a quick stop at a grocery store when I arrive to have something to keep hunger at bay.
Do you have any fun trips coming up? What are some of your travel go-tos?