Cinco de Mayo Fiesta Nachos
If you need a festive dish to go with your margaritas for Cinco de Mayo on Friday, you're in luck! These Fiesta Nachos are so vibrant and delicious. They are a sure bet to satisfy your guests without the usual crash from traditional nachos. You can use less cheese with this recipe because all of the added flavor from the sweet potato chips, peppers, onion, and cilantro. And the beans add protein while also upping the fiber content.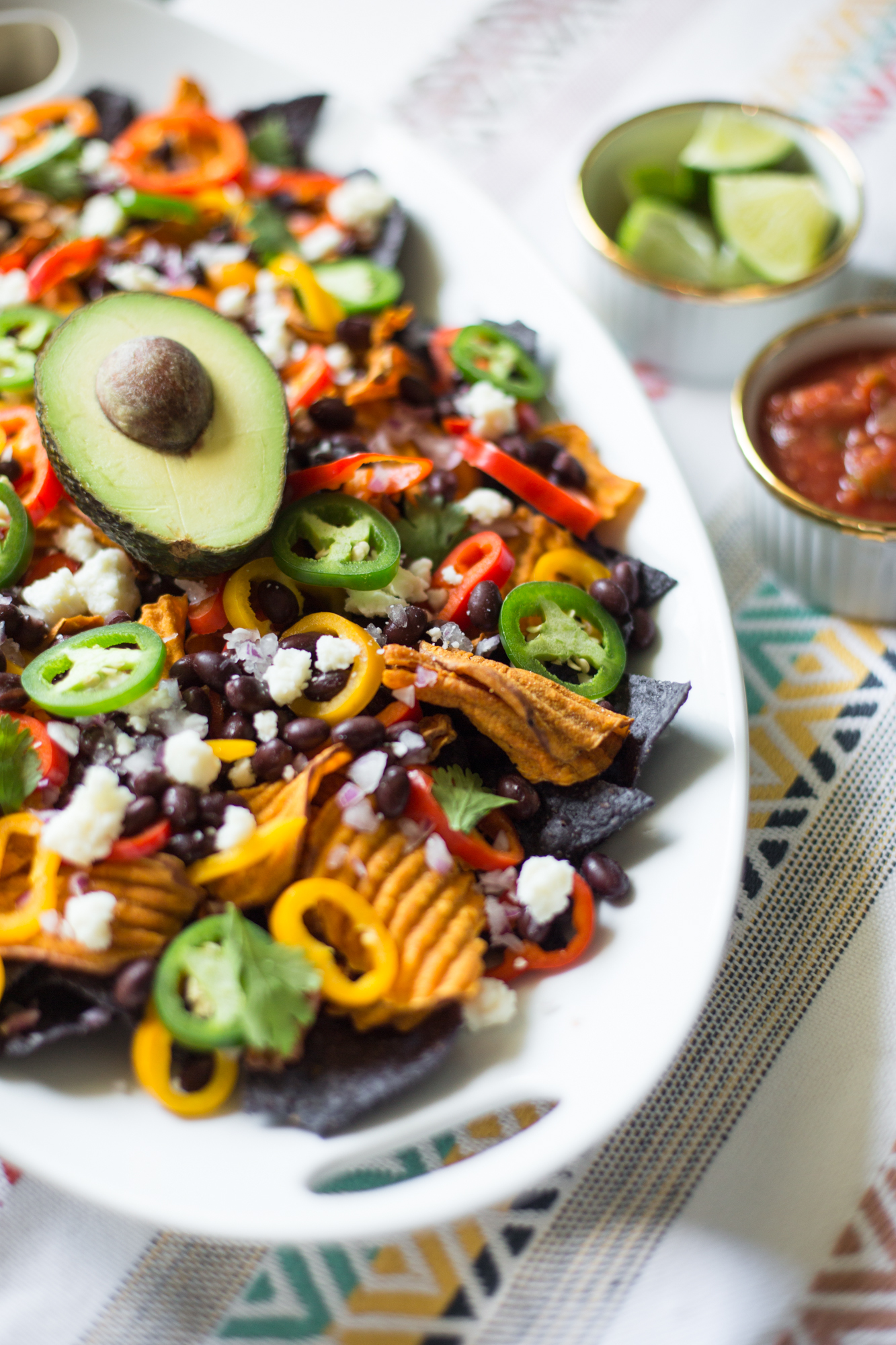 Cinco de Mayo Fiesta Nachos
Serves 6

Ingredients:
3 cups blue corn chips
3 cups sweet potato chips
1 cup sweet peppers or bell peppers sliced horizontally
1 cup black beans
½-1 cup Cotija cheese, crumbled
1/3 cup red onion diced
1 jalapeno sliced horizontally
Cilantro to garnish
1 avocado, sliced
Salsa
Sour cream or *bonus* for using Greek yogurt as a sub (It tastes the same, I promise!)
Optional: Grilled chicken breast for added protein

Assembly
Preheat oven to 350 degrees.

Arrange chips on an ovenproof platter. Top with all ingredients except jalapeno, cilantro, avocado, salsa, and sour cream.

Bake until cheese is melted approximately 5 minutes.

Add jalapeno, avocado and garnish with cilantro. Serve with salsa on the side.

Enjoy!
What are you Cinco de Mayo plans?