Christmas Photo Ideas for Your Family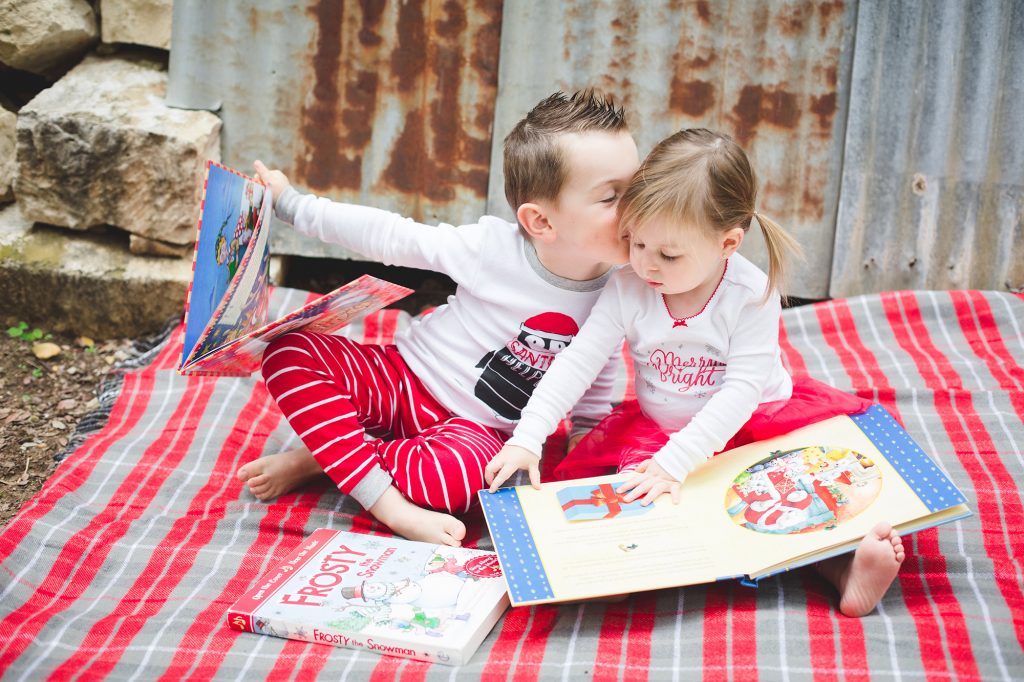 Whether you like to post to social media, send out a quick email greeting, or are a traditional card-sender like me, Christmas is the ideal time to reach out to loved ones. And what better way to show off you and yours than with a Christmas themed family photo? As a photographer, I know that this time of year is extremely busy for that very reason. People often may not even take one picture as a complete family until the holidays roll around, at which point it becomes a necessity. And while I do feel every family should have a portrait taken at least once a year, I know that hiring a professional that often is not always reasonable or in the budget. It is more important to have that moment captured than have it captured professionally. So I wanted to leave you with a few DIY photo ideas that will still set those holiday moments apart.

1. Christmas Tree Farm Backdrop
If you know of a local farm selling Christmas trees, snap a photo while your family is selecting your  tree. This is an ideal time to get a few candid shots or have everyone stand in a line holding hands amongst a row of evergreens. Bring along an axe or saw for an extra rugged touch.
2. Props like Hot Chocolate or Books
It's the season of comfort and joy after all! Lay down a blanket outside and gather everyone on and around it with hot chocolate in hand or sprawled out reading books. Whipped cream and cocoa sticks are a MUST for the cocoa! Encourage everyone to act natural for a picture without being too staged and you'll be guaranteed to capture a few laughs. An alternate location would be on the couch with everyone snuggled together in their Christmas jammies.
3. Stringing Lights
If you live next to a wooded area or can find another outdoor location with accessible electricity, consider stringing up some Christmas lights for your backdrop. Larger bulb strands hung with 3-4 swags should be sufficient for this look. I would recommend this for a couple or a family of four or fewer.
4. Christmassy Outfitting
There's nothing that says "It's Christmastime" quite like red plaid. If you can incorporate that into your wardrobe without overdoing it, you'll be set. Accent it with navy, olive greens, whites or blacks and accessorize members of your family in solid-colored sweaters, scarves and vests for an added touch of coziness.
No matter which route you take, do plan ahead. Figure out your vision for the photo as well as posing and make sure that your plans are communicated to the person taking your photo. If you decide to try and use a tripod or a self-timer, tie a stuffed animal or other distracting object to the camera so your kids will stay [somewhat] focused.