Safe Skincare & the Beauty Revolution by Ashtin Rock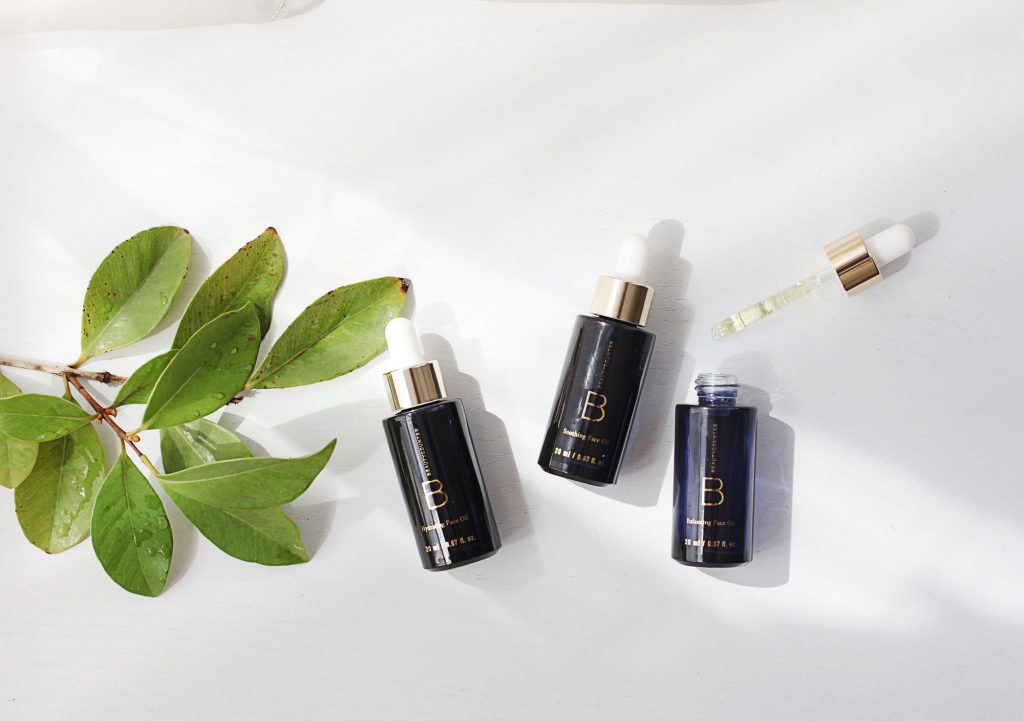 To know Ashtin is to love her! She is a woman of many talents — wife, dog-mom, sister, wedding coordinator, working gal, greatest friend, and skincare guru. She is the definition of "the girl that lights up the room", and we couldn't be more excited for her to share the facts behind this safe skincare craze along with some of her favorite products.
-The Women of The Well
---
My mom has always warned me to take better care of my skin, but as 20-something year old I just didn't think it was time to start buying all that fancy and expensive skincare. I was comfortable with my drug store products and beauty routine. This mindset completely changed when I found Beautycounter.
Let me be the first to admit that I have not always been careful with my skin. I have a long history with tanning beds, a few rounds of Accutane and falling asleep in my caked-on foundation (sorry, mom). I recently became more intentional with clean eating and started learning about the harmful effects of environmental toxin inside our bodies. Through this research, I started to consider what toxins I was putting all over my largest organ every single day – my skin. With the traditional skincare market, we unknowingly let thousands of harmful chemicals like parabens and pthalates soak into our bloodstreams constantly. These are commonly found in lotions, moisturizers, sunscreens, hair products, and cosmetics – basically everything we put on our bodies! Many of these potentially harmful ingredients have been linked to cancer, reproductive issues and hormone disruption. Scary!
When a friend shared Beautycounter and information about this safer skincare option, I knew it was for me. I did some additional research, watched this impactful video and immediately asked her to send me samples. Not only do I love the fact that Beautycounter rigorously screens every ingredient, transparently lists each one, sources locally and never test on animals, the products work as well or better than any traditional skincare line. After one week of using the testers my skin felt fresh and radiant. I had so many compliments from friends that my skin was glowing. Needless to say, I am hooked.
I slowly replaced my old products with Beautycounter products. I continue to notice improvements in my skin and feel confident about the ingredients I put all over my face and body daily.  Every Beautycounter product works effectively, is packaged beautifully and even smells amazing. I am so excited to share this stuff with everyone I know!
Here are the products I absolutely love and recommend: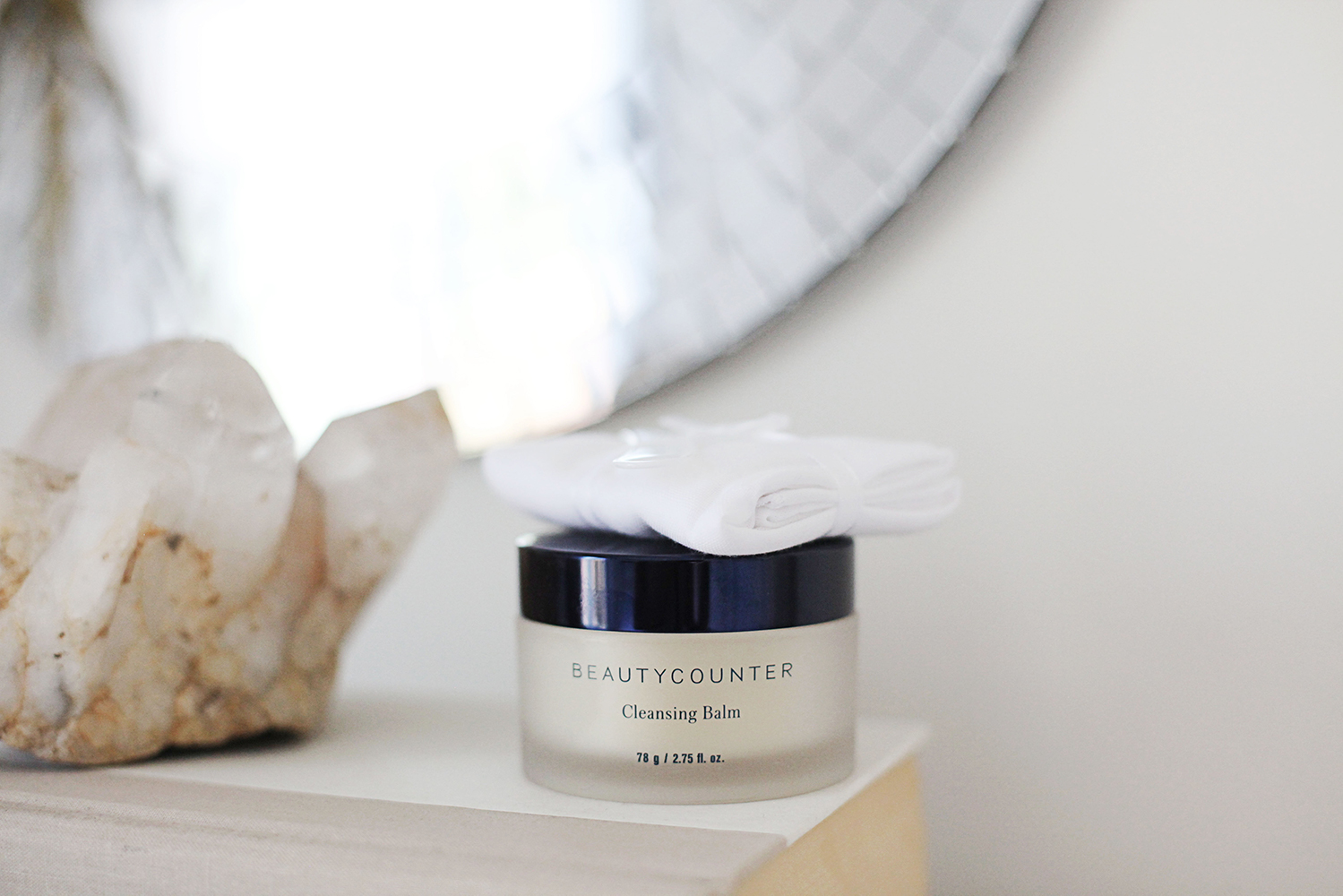 Cleansing Balm: This balm removes all stubborn makeup, gently cleanses, and moisturizes all in one. This product is seriously amazing and a must-have in every person's daily skincare routine.
Charcoal Balancing Mask: This mask contains activated charcoal and kaolin clay which help to detoxify, remove dead skin cells and promote regeneration. Recommended use 2-3 times per week or as an overnight spot treatment.
Brightening Facial Oil: It may seem weird to put oil on your face, but I promise it soaks in quickly and leaves your face radiant! This brightening oil is packing vitamin C to even out your skin tone.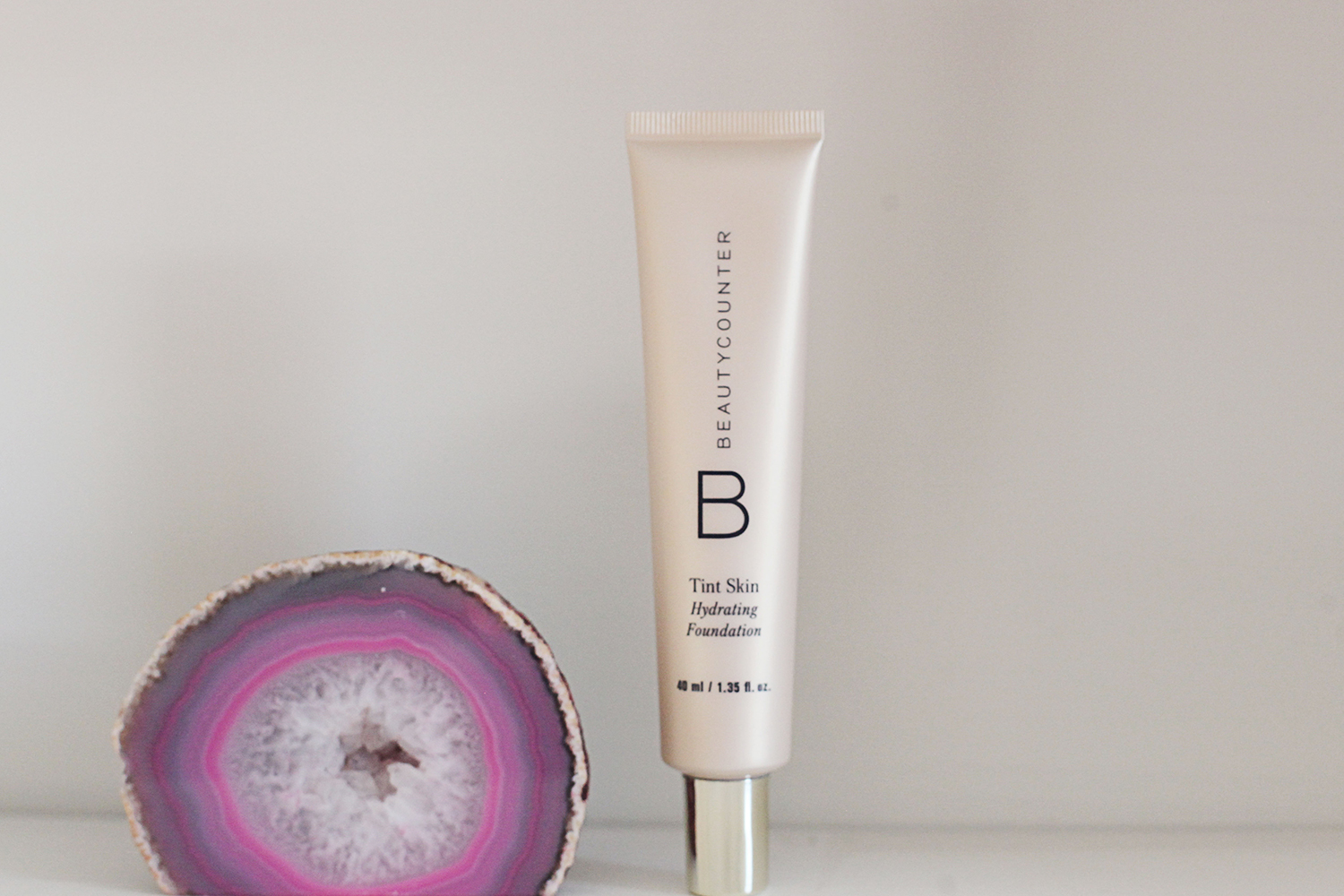 Skin Tint Foundation: This foundation is lightweight and moisturizing, but has great layering coverage. It will make your skin look even toned, soft and glowing.
It may seem overwhelming to overhaul your skincare and beauty routine, but I assure you, it is completely worth it! Slowly start replacing the products you use daily as they run out, and be intentional about checking each ingredient you use on your skin. Use this "Never List" as a guide and don't hesitate to contact me with any questions!

Shop my Beautycounter site here: http://beautycounter.com/ashtinrock