Here's the Deal: Bargain Shopping 101 by Deidra Livingood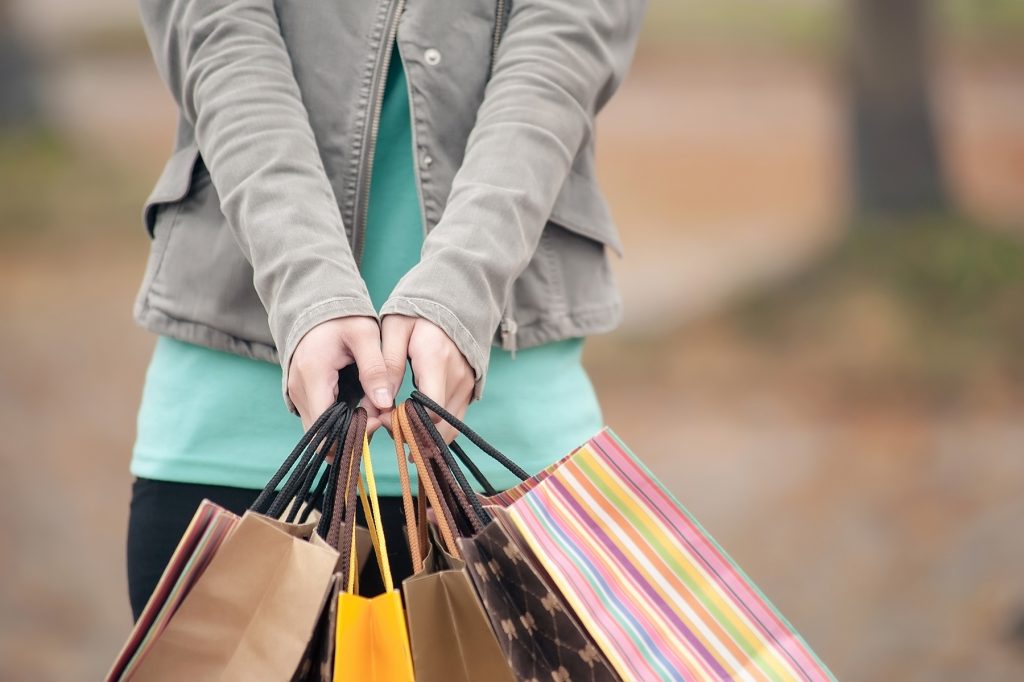 Christmas gifting is about to be in full swing and last week we talked practical ways of keeping holiday costs down. Since budgeted shopping plays a huge part in that we wanted to bring in an expert. And we could not think of anyone better to guide us through finding a good deal than the bargain queen herself, Deidra Livingood. Deidra is a wife, mom to a teenager, tomboy & foster baby, and a home decor junkie. She sells her treasures at a booth in downtown Bethany called "Livingoods." (could that name be anymore perfect?) And she is launching an organization that provides free home makeovers to foster families and people in distress. She pretty much does it all and we could not be more thrilled to have her with us today!

-The Women of the Well
---
I'm convinced bargain shopping is my spiritual gift. Seriously, I know how to find the deals and I'm pretty sure God leads me to them. I have always been thrifty and I thoroughly enjoy hunting for home decor treasures. Here are some of my favorite ways to save money without skimping on style.
Furniture Stores "As Is" Room
Furniture stores across America tuck a hidden cave of discount wonders in their stores. My personal (and local) favorite is Mathis Brothers. So many pieces of furniture in my home were purchased "as is". Look the piece over carefully to determine the damage. I make sure it's sturdy and the safety isn't compromised. I don't want your chair to break when you come over for dinner but a scratch here or a mark there I can usually hide in the way I display it in my home. And let's be honest, my kids are going to jack it up anyway so why not get a head start. PRO TIP: furniture stores can feel like car lots. Salespeople gotta make that money. Get a business card from the first person that offers assistance. Carry that business card in plain site so other salepeople known you're taken.
Target
I don't own credit cards but I do have a Target Red Card that is a debit card. What you spend comes directly out of your checking account but the benefit is receiving a 5% discount on every purchase plus free shipping online with no minimum. Also, visit the end caps in the furniture section of the store. When furniture is returned that was purchased online they often mark it down with steep discounts. Often times it's still in the packaging box so if you see cardboard at the end of the aisle, it may just be your lucky day.
Thrift Stores
Not all thrift stores are created equal. The trick here is to identify the best ones in your area and frequent those. Find a few that have a large selection of furniture/home decor AND rock bottom prices. Grab your girlfriend and make a day of it. Visit as many thrift stores as you can and see which are your faves.
Craigslist
Safety is key here so do I as say and not as I do. I admit I've dragged my husband (and basically anyone with muscles) to some sketchy places. But, I have scored some major deals AND lived to tell about them. The key here is to ask lots of questions up front and ask for plenty of pictures if they aren't  already provided. Craigslist is my go-to for things like dining tables, chandeliers, bookshelves, and unique finds. PRO TIP: you can set notifiers
Facebook Marketplace
You're already on Facebook, why not press that little button that looks like a house and do some bargain shopping? For the best deals you have to act fast because they go fast. This is also a great place to sell your old home decor when you want to re-decorate (which is every 2.6 months for me). PRO TIP: you can creep the sellers FB profile and see who you're doing business with. This is a benefit Craigslist doesn't have. You can also easily view all of a seller's items or even "follow" them so that you are notified every time they post a new item for sale.
Hobby Lobby
We all know HL has an incredible selection with the best prices. But did you know this? Their furniture is permanently on sale for 30% off until Jesus comes. What's better than a 30% discount? 40%. You can use your "40% off one item coupon" towards the full price of furniture even though it's already on sale. Winning! SIDE NOTE: Hobby Lobby marketing is brilliant. Have you ever seen a HL commercial? No. Why? Because we are the most repeating of repeat customers there are. They know we're coming; they don't have to bait us. They wait until we are in the store to brainwash us and it's not the super cute, totally affordable home decor that does it. It's called Christian—-Instrumental—-Music. We're buying up everything they're selling because we're feeling the joy of the Lord. We're humming along to the worlds longest rendition of How Great is Our God and we don't even know what's happening. We're putting stuff in our basket like we just signed a 200 million dollar contract with the Thunder. We're not rich, guys. We're shopping at Hobby Lobby, not Hemispheres. We can't afford that cart full of brush lettered wall art. We don't need that many wood signs. I know what you're thinking. How can spending all my money be wrong when loving Jesus is so right? It's the violins talking. PRO TIP: stay strong and don't shop here alone. We all need Hobby Lobby accountability.
Happy Treasure Hunting friends!