How to Spend Less This Christmas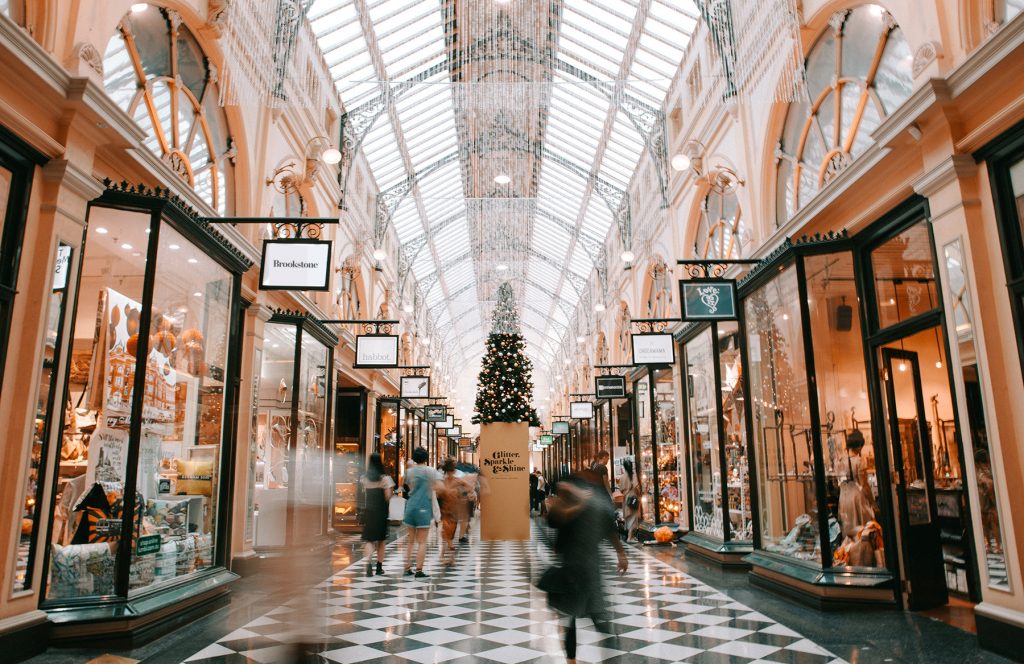 Okay, I know what you're thinking. This is an article about Christmas and it's not even Thanksgiving. "Slow your roll, Frosty!" But just so we're clear, I too am against totally downing the eggnog flavored Kool-aid until Turkey Day has come and gone. HOWEVER, I have also recently become ultra aware of our finances after going through FPU and feel passionate about sharing a few money-saving ideas with you as we approach the holiday season. After all, no-one wants the spending ghosts of Christmas past to haunt them into 2018.
As you may know, Christmas is the most wonderful and wonderfully expensive time of the year. In 2016, the average American spent over $900 on Christmas gifts alone. It's no wonder that several families get themselves into trouble once January rolls around with a financial hangover looming. And the worst part is that most never see it coming. From spending $10 here on cheese trays to $20 there on a gift for Bob the mailman, Christmas stacks up fast. Being able to account for your money and know where it's going becomes even more crucial as December approaches.
So saving money this year sounds great but how can we accomplish this? Here are 6 tips for keeping your white Christmas in the black.
1. Make a plan
The most important thing to start out with is a PLAN. Make a budget and be intentional about sticking to it. Also, span out your purchases so you aren't putting extreme amounts on your credit card all at once. If you start now and slowly pace yourself, you'll also help alleviate holiday-induced stress and bustle. And lastly, get your family's wish lists together early enough to scour the deals happening on Black Friday. Because if you've got the stamina, you might as well save alongside the other crazies.
2. Sell some belongings for extra cash
This is something new I'm trying this year, but needs to be put into practice early on… hence the November timeline. Go through your attic, basement, kitchen cabinets, and closets to find items that you are not using anymore. Everyone has a good sized pile of stuff that just sits around collecting dust. Then find the medium you prefer best to sell those items on. Pre-Thanksgiving is best because people won't be looking to frivolously spend on random and used paraphernalia closer to the holidays. And I won't lie to you, this does take effort. You'll have to sort, take photos, write descriptions, and answer inquiries. But even after selling just a few electronics and accessories, you'll start to see a nice amount of money liquidated for a Christmas fund. Then pay for as much of your gifts in cash as you can so the Christmas bill doesn't follow you into the new year.
3. Resist the urge to buy new decorations until post-holiday
All our favorite stores have already put up the beautiful displays with sparkle and glitz galore, and the decor envy is so real right now. (I've already swooned about three times walking past our mall's Pottery Barn) However, just think that in less than seven weeks that same decor will discounted beyond belief. Imagine yourself saving up to 90% at Hobby Lobby or 75% at Target on pieces to deck your halls next Christmas. Because believe me when I say there is no better feeling than to pull out your decorations and realize how many new, pretty things you have to use. It's like an early present that you footed the bill for the year before.
4. Handcraft a few gifts
It's hard to think of homemade items that your family and friends would actually use and appreciate. Not to mention the time and effort put into making those items. But that is, in itself, the gift… the time and thoughtfulness put into your crafts. In my experience, the homemade gifts are always the ones that leave impacts and remain meaningful long after Christmas has passed. It's a win-win for everyone — buddies and budgets alike! And even if you feel you aren't "gifted" in this area, I'm a firm believer that everyone has a talent that they could put towards something exciting to receive under the tree. Here are a few ideas:
foods people don't make on their own like honey butter, apple butter, or candied nuts
wall hangings or abstract art pieces
jewelry
candles
5. Skip the gift cards
Gift cards are the most requested gift, it's true. But if you truly want to cut your spending costs this year, shopping for gifts is typically the better way to go. Think about it. If you budget $25 gift cards for your nieces and nephews, you're locked into that amount. On the other hand, if you hit up Marshall's for a game or clearance section at Dillards for a $8 shirt, you've just saved two-thirds of the gift card cost. Of course, this all circles back to point #1 in making your plan so you can find appropriate gifts at good deals.
Head back to The Well on Monday for our follow-up article on finding the best bargains. 
6. Forget about that really special someone in your life… YOU
I get it. Christmas deals are the bomb-diggity and it's super hard to not go ahead and buy the items on your wish-list when they are right in front of you for the best. price. ever. BUT, take a deep breath, back slowly away, and whisper a shopaholic serenity prayer to yourself:  "My will is strong, my wallet is closed. I do not want to shop." If you keep the self-gifting at bay and prioritize generosity, you'll be surprised at how much further your Christmas budget stretches. Patience is a virtue… and Santa rewards the virtuous.