Contemporary Design for Luxe Dorm Living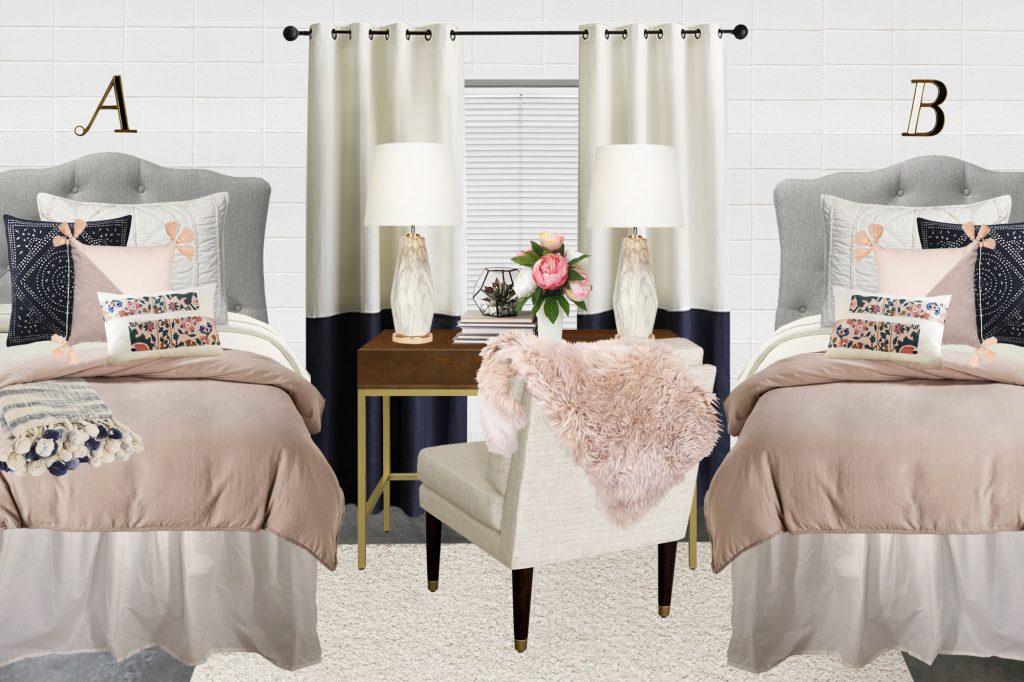 Heading off to college is one of the most exciting times for a young adult. The anticipation of new experiences, new friendships, and new independence creates all kinds of feelings.  But often times the dorm situation is anything but a representation of those feelings. Cold concrete floors, cinderblock walls, and stained ceiling tiles welcome you to a 10'x15′ space you will call home for 9 months. Who knew independence looked so much like a jail cell?
I remember the first time I saw my college dorm room in Goodnow Hall at Kansas State. Although I was so incredibly anxious for move-in day, I was totally underwhelmed with the accommodations. For a lot of girls who have only known a comfortable life under their parents' wings, they might have a similar first impression — shock. It may even make it difficult for them to adapt to their new surroundings. That's why I advocate for a way to bring "home" to college with a luxe, contemporary style for the dorm.
Whether it's a dormitory or a double twin guest room in your home, there are definitely design strategies that play into this ideal. Applying a color palette that is relaxing and bright is most important. Neutrals like creams and white with touches of color work great in small spaces (assuming  your child knows how to properly use bleach  in the laundry). You should also utilize textures to induce coziness. Faux furs like flokati, plush chairs, and high pile carpets soften the overall space, especially in contrast to the hard surfaces they are juxtaposed with.
Today, I've created an example room for you that is contemporary and romantic. It has a high design feel with a girly touch. And you don't have to spend a ton of money to create this warm, luxurious atmosphere. Affordable big boxes like Target, World Market and Kohl's are constantly adapting their home decor to match today's trends. In fact, most of these pieces can be found at either these retailers or are on sale at premiere interior specialty stores. Have a look at my mood board and find the links to each product below!
Cooperative roommate not included. 🙂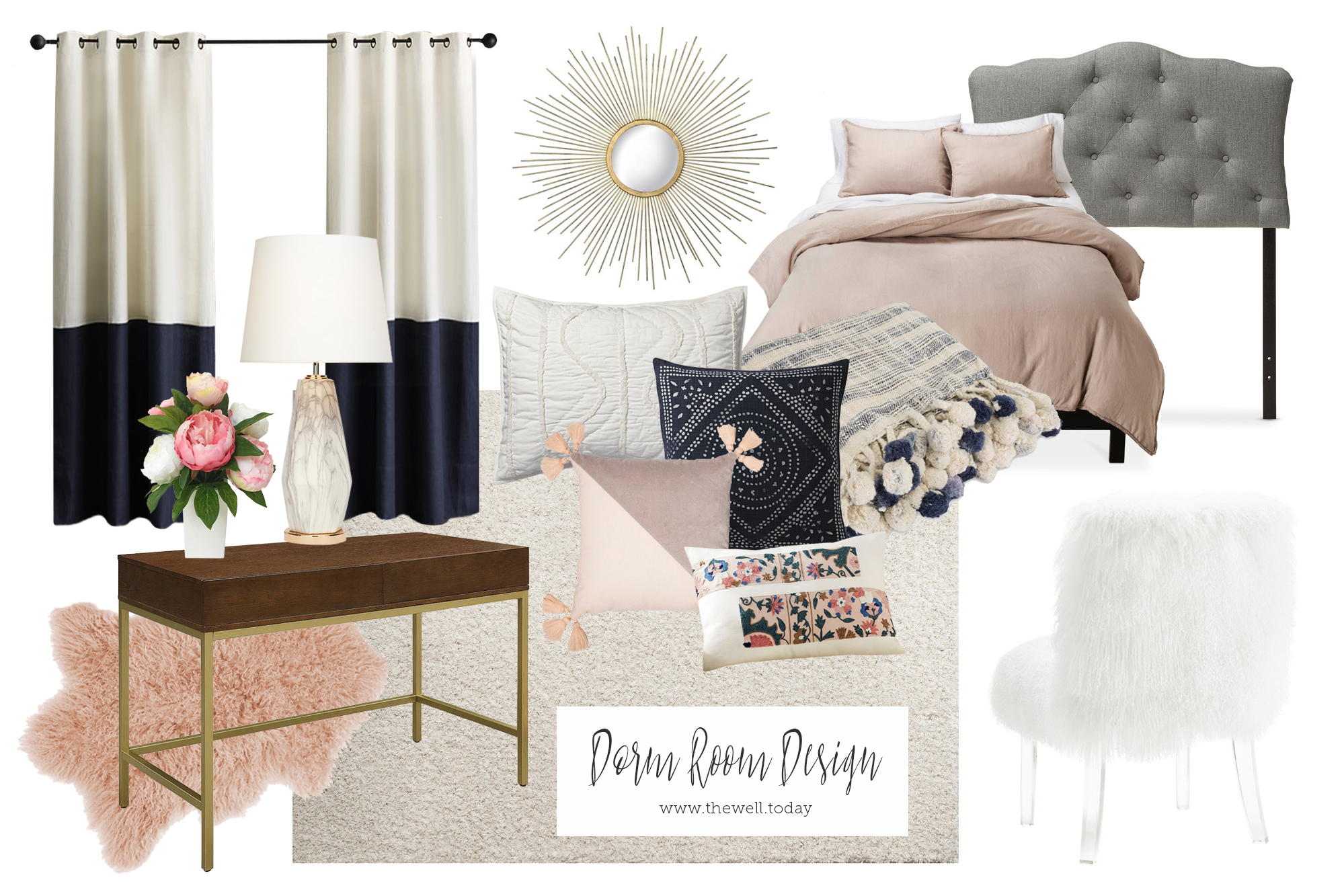 What type of room and style would you like to see for my next design?