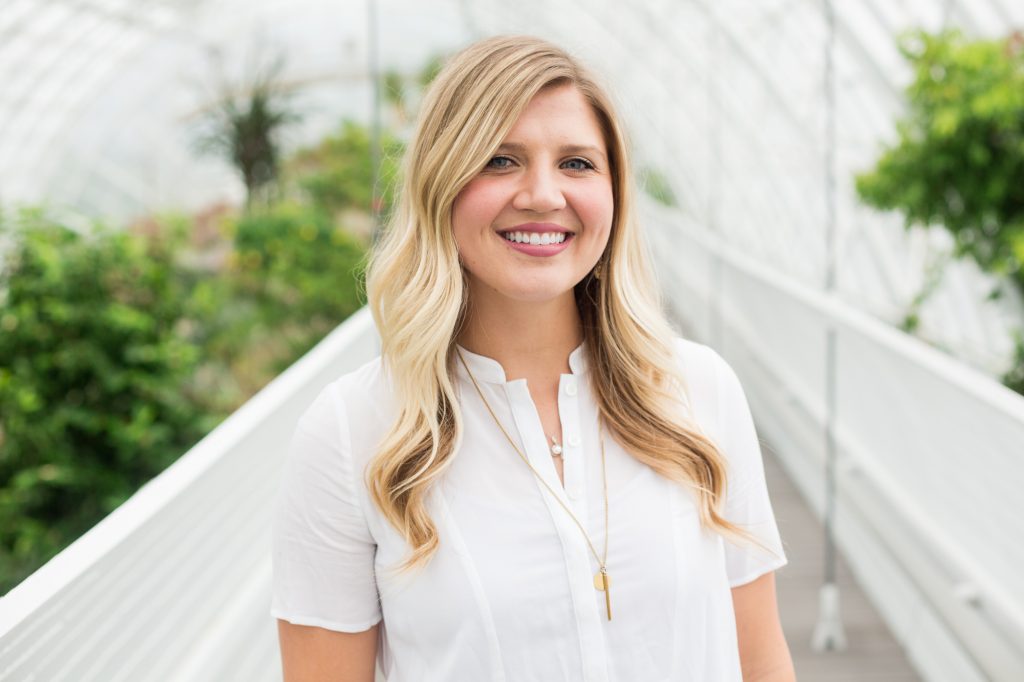 Hi! I'm Blakely, the traditional yet somewhat unconventional co-creator of The Well. I am a faith-filled, happy wife to Nick, borderline obsessive dog-mom to Ben, self-proclaimed wellness junkie, and lover of people, coffee, cooking, learning, and cool fall days.  I am so grateful that you are here and so excited to meet you. This blog is for you, and it is my hope that you feel refreshed and inspired each time you visit (which I hope is often!).
So a little bit about me. I'm an original Oklahoma girl married to my middle school best friend. It's so weird to think that I have known my husband longer than I haven't! Ever since I was a little girl, I always felt like I never did anything quite the "normal" way. I did all of the usual things kids do: went to school, played sports, got good grades, had friends, went to college… you get the picture. But I always felt like there was something a little bit different about me and the way I did things, and I was actually pretty insecure about it most of my childhood. Which makes sense if you consider that I had a 120% type A personality that felt completely tied to meeting expectations.
Beginning in college and into the years following, I started to realize that no one is really "normal." God made each of us to fulfill a different purpose and gave us each a unique path. I also realized that my calling to create something that inspires and encourages people was pretty powerful. I had been contemplating starting a food blog for the past few years, but when I realized how much more impactful I could be with a group of like-minded women around me, The Well was born.
Our mission at The Well is to share life with you–to encourage, inspire, and celebrate each other in all of the ups and downs of life. We want to be a place of refuge and rest but also a community of creativity and inspiration.
Oh, and I forgot to mention that I am a Registered Dietitian by day (hence the almost food blog). So get ready for a lot of mostly-healthy recipes and food inspiration starting with my go-to fun fall beverage. Enjoy!
 
Mulled Wine Recipe
Ingredients
2 bottles of Red Wine (I like Malbec and Cabernet Sauvignon for this!)
Or 1.5 L (approx 50 fluid ounces) 100% Apple Cider or Juice for a kid-friendly version
4-5 whole cinnamon sticks
2 Tablespoons mulling spices of choice*
⅓-½ cup sweetener of choice (I use coconut sugar or ⅓ cup honey)
Optional: orange slices to garnish
Optional: brandy or cognac**
Directions

Combine all ingredients (except brandy or cognac )in a large saucepan over low heat for 10-15 minutes. Strain and serve immediately. Garnish with a cinnamon stick and orange slice if using.
*You have options here:
1. You can buy a pre-made blend for convenience (I <3 Williams Sonoma's blend)
2. Make your own blend:
1 Tablespoon whole cloves

1 Tablespoon allspice

1 orange, zested

1 inch ginger, grated



3.  Last resort, use 2-3 mulling spices tea bags
** For an extra kick, add brandy or cognac to taste for the adult crowd