30 & Pregnant: What I've Learned During the First Trimester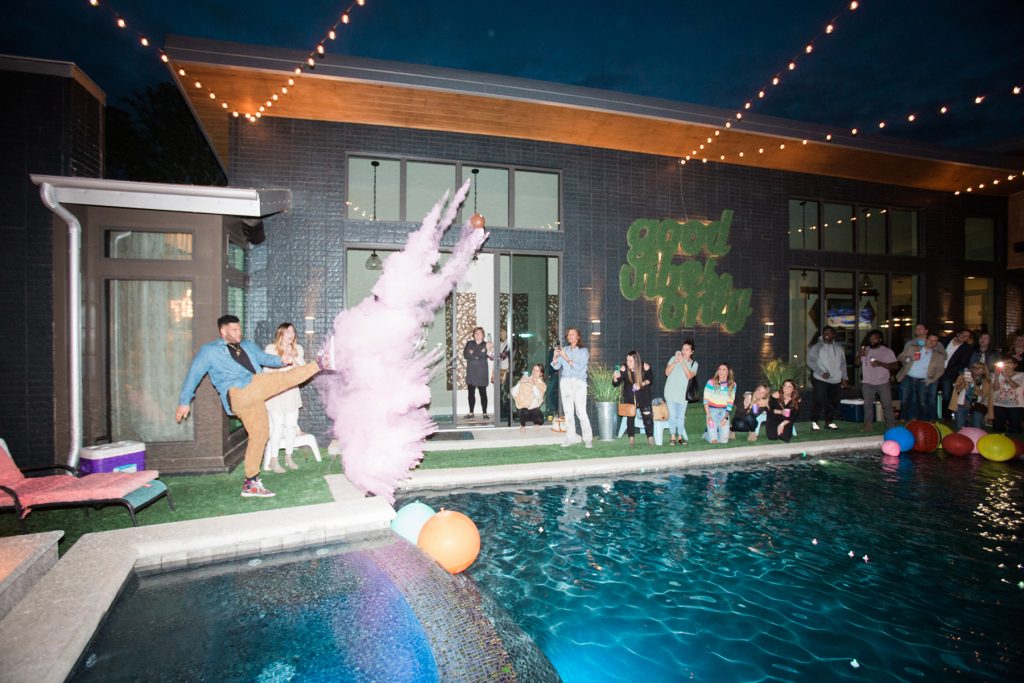 It's my 30th birthday and I'm 15 weeks pregnant. We found out on Valentine's Day! Most people think, "Awe, that's so sweet! What a perfect Valentine's Day gift to each other!" Well, not so much when you are trying to prevent getting pregnant since you have a trip planned to Jamaica in a week. Zika is in full effect and pregnant women are strongly advised not to travel anywhere close to the area. Whoopsy!
So after a little freak out, begging our travel agent to pull some strings and getting a refund on our trip, we could breath just a little. This baby was already messing with our travel plans and she was just a little tadpole at this point! Welcome to parenthood, right?
Fast forward two months to this weekend — we found out we are having a little girl! Ria Grace Cudjo. We are naming her after Jermelle's grandmother, Maria Burney, who played a huge part in raising him and did a dang good job at it! Jermelle was hoping for a boy but after a few days of letting it sink in, he's pretty excited about a girl. I can already see him turning into a softy when we talk about her.
My first trimester wasn't a walk in the park but totally could have been worse. Pregnancy is definitely not what I expected but how could anyone prepare for this? Now that we are in our second trimester, I feel like a new woman! But can we talk about the first trimester? Here are some things I learned.
1.I've never felt so tired.
My arms. My legs. My toes. Every single part of my body was tired. Not just tired … exhausted. I always thought it was weird that my mom got ready sitting down. Now I understand why, she was tired. No need to stand up unless you have to. Naps were necessary to the point that Jermelle would ask, "did you get your nap in today?" "Nope, don't talk to me. Don't even look at me."
2. My emotions made me feel like a crazy person.
You should have seen me at Beauty and the Beast. You would have thought I was watching Hope Floats or The Notebook. I couldn't keep it together. Crying like a baby. Oh, poor Jermelle. He made ground beef one night and I saw red. How dare he cook beef in the house when he knows his pregnant wife can't stand the smell of meat! I was so offended. My poor sweetie.
3. Pregnancy is scary.
The thoughts that go through my head are always the worst scenario. I convince myself it is the truth and completely freak myself out to the point where I am in tears (reference to point #2). I feel one cramp and I am ready to call my doctor because something has to be majorly wrong. I've never cared about something so much in my whole life.
4. Pregnancy is a miracle.
As we go through this process, I can't help but be thankful that God blessed me with such a miracle. I am thankful I get to carry my sweet child for 9-months. I am thankful we didn't have to "try". I am thankful the Lord's hand is forming her in my womb. I am thankful God's timing is perfect. I am thankful I am going to be a mom. I am thankful that I am going to experience a love I've never felt before. Just a glimpse of the love my Heavenly Father has for me. And it doesn't even compare.
We are thankful, excited and still kind of shocked. Please keep us and Ria Grace in your prayers.