How the Legend of the Trevi Fountain Came True for Me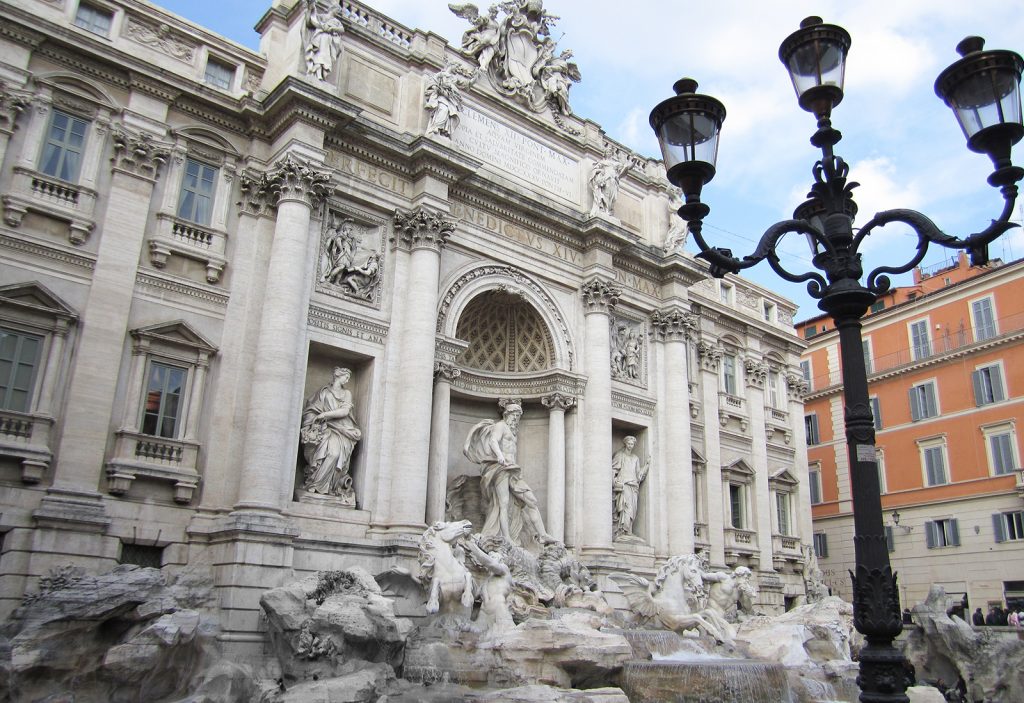 "… It wasn't long before my dad caught up to me closer at the fountain and held out a penny. I grabbed it and reared back to throw it in, but he caught my arm.  Apparently our guide, Rosa, had told us about the fountain's legend earlier on the tour so he re-explained that if you threw in a coin with your right hand over your left shoulder you would one day return to Rome. Two meant you would find love. And if you threw in three, you would come back to Rome married. I smiled at the fact that dad had only given me the option of one, and tossed it in."
This journal excerpt was written on August 7, 2002, one day before my fourteenth birthday. Reading it now I recall the same vivid images, hear the water and the people talking over it, and can even feel the warmth of that extremely hot day in Rome. But I most of all recall how quickly it was over. I have been told that is the magic of visiting Italy. That it will keep you captivated long after you have left, calling you back by any means possible. Fortunately, for me, I had a little luck on my side.
Almost ten years after casting it to the bottom of the Trevi, my coin came through on it's promise. In my fourth year of college, I made my way back to Italy. I became aware of how the legend was playing out (ironically) while applying for the study abroad program when I included this same excerpt from my travel journal into my application essay.
During my stay in Italy for the semester, I visited the Trevi Fountain twice. However, it wasn't until that second trip, with some encouragement from my sister, that I was convinced to once more toss in some change. On this occasion, I pulled out two coins to throw into it's waters. Having already given the Trevi one coin in 2002 and now two more in 2011, I was now unknowingly entering the third segment of the legend.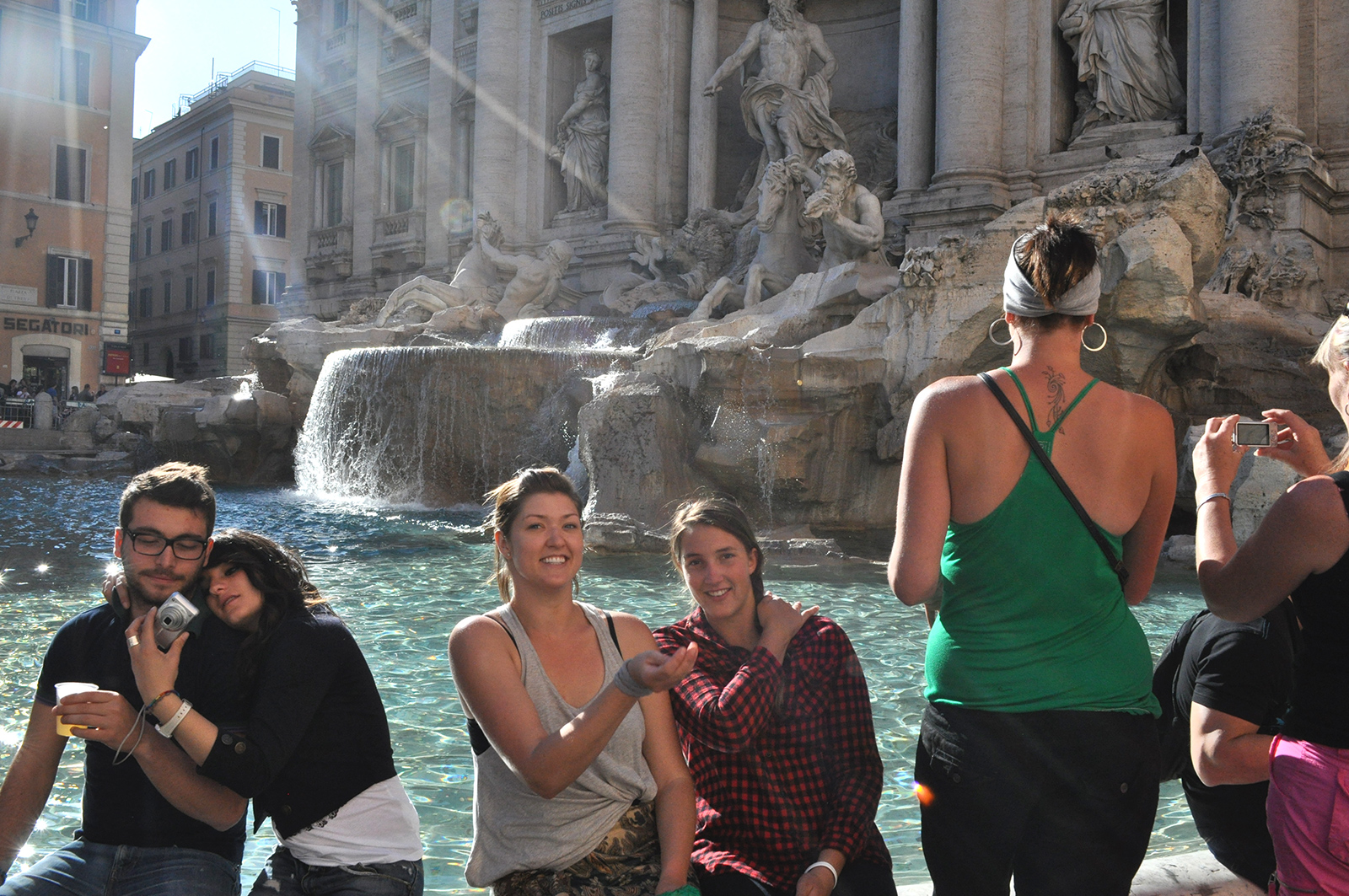 As you may or may not know, I met my husband, Ben, during that semester abroad. Although he was attending Texas A&M and I, Kansas State, we found ourselves at the same study center in Castiglion Fiorentino. We decided to continue seeing each other long-distance after we returned to the States and then sealed the deal the following year. When you know, you know, right?!
Which brings me to the present day. Since our wedding five years ago, Ben and I have been planning to make a trip back to the place where it all began. So in May, we booked our plane tickets and started our travel preparations. If you happened to read my article, Packing for Europe, you'll know that we set our itinerary around a flight into Bologna, but American Airlines had other plans for us. We were supposed to fly from Charlotte to Dublin and then catch a connecting RyanAir flight to Italy. Then after seven hours of delays, a cancelled flight in the middle of the night and almost 48 hours of airports and traveling, we found ourselves, instead, on a direct flight into the Italian capital. With only a couple hours to spare before we needed to catch a train, we decided to make a quick run through the city, with backpacks in tow.
I'm not sure that I believe fully in fate or legends but had our flight not been cancelled to Ireland, we would have never even made our way to Rome. And although our visit there was short, the Trevi happens to be one of the closest sights to Roma Termini. COINcidence? Maybe. But we'll go with fate this time!