5 Inexpensive Gifts for Coworkers, Teachers, and other Acquaintances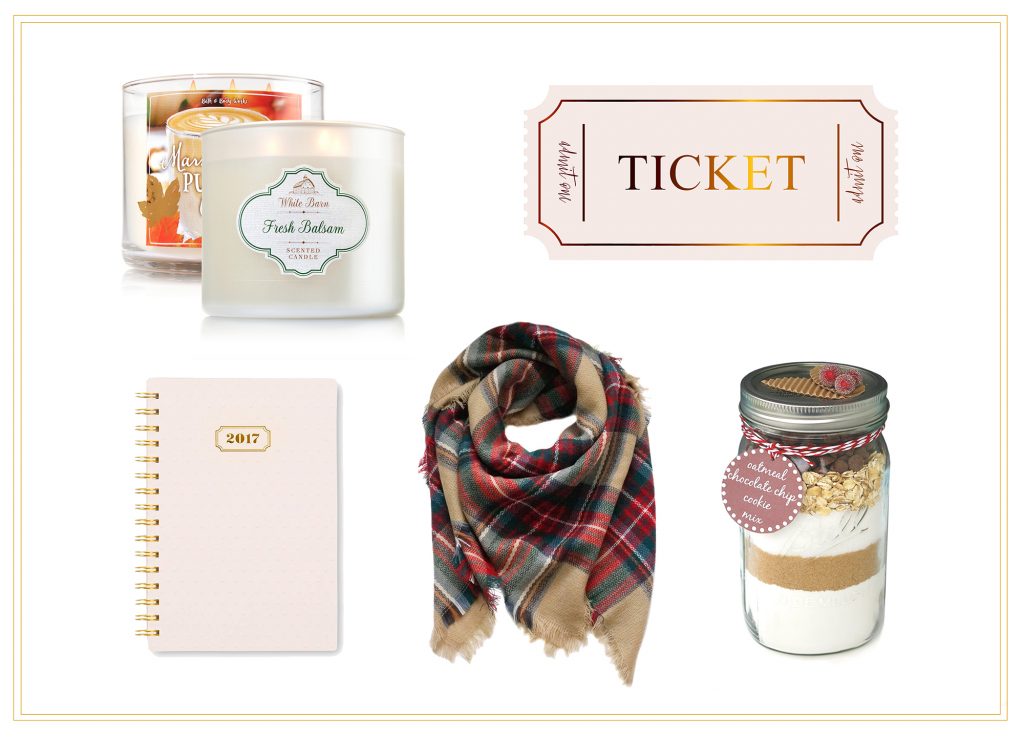 Thanksgiving, Christmas, and the accompanying holidays create such an atmosphere of giving. And as someone whose Love Language relies heavily in giving and receiving gifts, I am all for it! However, when you sit down to think about how many people in your life deserve to be treated, the list can become a little overwhelming. This is especially true for those of us trying to maintain a budget during these seasons. So after your immediate family and friends are taken care of, your acquaintances tend to get the "last-minute" and "afterthought" types of gifts. These people – your coworkers, children's educators, neighbors, leaders at your church – tend to be the ones you see on a daily basis and truly want to thank for all they do. Therefore, I've compiled a short list of five thoughtful and inexpensive gifts to consider this year instead of waiting to regift a seasonal potholder or buying a Starbucks gift card in the final hour. And it's coming to you prior to Black Friday, so you can keep these at the forefront of your mind as you are doing your pre-Christmas shopping.
1. Candle
In my opinion, quality candles are one thing you simply cannot have enough of. And if you're like me, you probably burn through them fairly quickly too! (pun intended) They are always on my "Christmas must-haves" regardless of how many I have stockpiled in the bottom drawer of my TV stand. And they can be especially useful in a Christmassy scent such as Fresh Balsam if you plan to give it to your recipient before Christmas. Although Bath and Body Works' 3-wick candles are the BEST and will always be a hit as a gift, the $24.00 price may not always fit into your "acquaintance" Christmas budget. So here's an insider tip: B&BW stores are often times holding sales on these candles about every other week. These discounts can range anywhere from $9-14 in savings per candle. But the real secret is that every year they hold one special event at the very beginning of December where these candles go on sale for $8/piece. It lasts one day and is strictly in stores only, so you must be signed up for their emails to be notified. If you are able to take advantage of this deal, you could check a lot of ladies off your list without breaking the bank.
2. Recipe Jar
For you DIY fanatics out there, this one is thoughtful and practical. All you need is a good recipe from Pinterest, a Ball jar, and a recipe card attached to the lid. And unless you know the recipient is health-conscious, you don't need to worry too much about expensive ingredients and guilt-free recipes. I've shared one such crowd favorite cookie recipe at the bottom.
3. Scarf
This is another gift that women generally feel they can never have too many of. And with a wide variety of stores selling them, you can absolutely find one to fit your budget needs. They are seasonally appropriate and always come in several designs to fit the latest fashion and recipient's style. Black Friday would be the best time to knock these purchases out by finding a good quality piece at a heavily discounted price.
4. Movie Theater Voucher
Movie Theaters are great for dates, nights out with friends, or a little alone time. Most theaters will sell admission passes that are equivalent to the price of one movie so you can avoid a gift card and spend less altogether. An additional benefit is that you will likely be supporting your local theater and therefore the community's economy. Place the voucher in a popcorn tub from Dollar Tree with a bag of popcorn or movie theater candy and you've got yourself a very thoughtful and useful gift for under $15.
5. Planner
One of the most practical gifts to give at the end of the year is a way to start planning for the next. Planners begin appearing on the shelves around the holidays so they will never be in short supply and generally come in several fun patterns. If you are willing to spend a little more on your acquaintance, Anthropologie carries weekly planners that can be used regardless of the year and are perfect for keeping on your desk. (like this)
---
INGREDIENTS FOR RECIPE JAR:
First Layer.  1-1/3 cup all purpose flour + 1 tsp baking powder + 1 Tbsp baking soda

Second Layer.  1 cup cooking oats

Third Layer.  3/4 cup holiday m&ms

Fourth Layer.   3/4 cup semi-sweet chocolate chips

Fifth Layer.  1/2 cup brown sugar, packed

Sixth Layer.  1/2 cup white sugar
Pack down the layers as you add them and use a funnel for increased accuracy.
Seal the jar, print out the baking instructions, and finish with twine and a sprig of greenery.