5 Reasons to Take an Adult Only Disney Trip by Staci Elizondo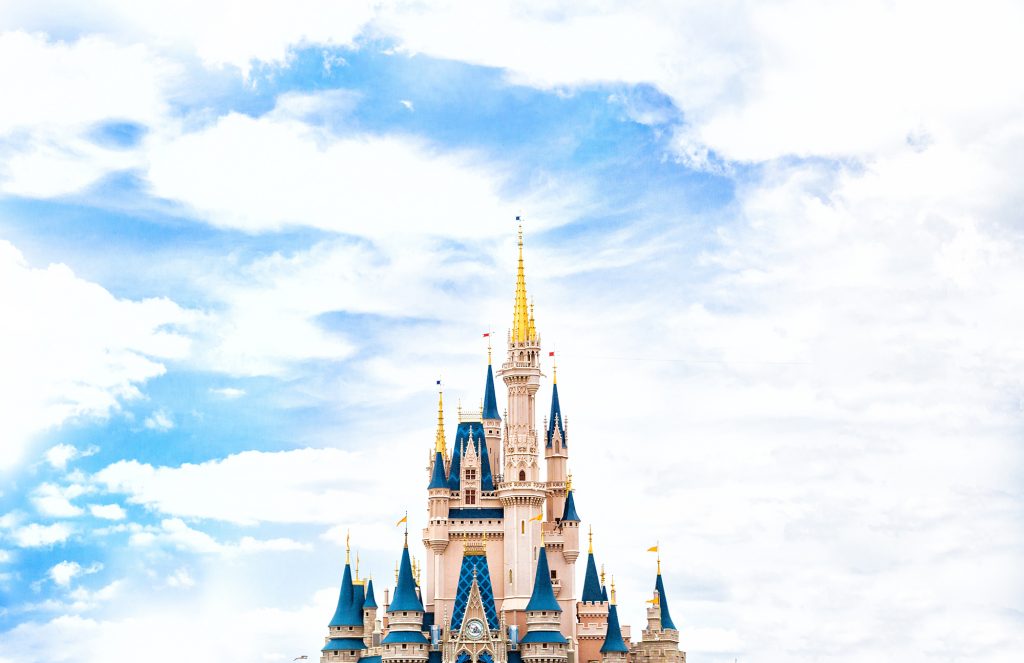 Staci Elizondo is an Oklahoma native who lives in OKC with her husband and three children.  Not only is she an amazing wife and mama, she gets to live her dream job: helping others travel! And this girl knows her some Disney. She began specializing in Disney vacation destinations in 2013, and she loves "talking Disney" with anyone and everyone. If we could get Disney advice from anyone, she's our pick!
-The Women of the Well
---
When people think about a Disney Parks vacation, the first thing that pops into their head is probably not "adult trip".  While Disneyland and Walt Disney World are amazing family destinations (I mean, it's DISNEY!), they are also full of adventures for adults.  I've had the privilege of taking multiple Disney Parks vacations (both with and without kids), and I've planned countless trips for clients.  Don't tell my kids, but the trips I've taken with just my husband have been my favorites!
If hugging characters, riding "it's a small world", and dancing with the Disney Junior crew are not your idea of a great adult vacation, have no fear!  There is SO much more to the Disney Parks…and I'm excited to share the top five reasons to take an adult only trip to Disneyland or Walt Disney World. Let's count them down.
5. Disney Dining
There are some incredible restaurants at the Disney Parks!  Some (like Tiffins at Disney's Animal Kingdom) are elaborately themed, which allows you to escape to another time and place while you try exotic foods.  Others offer fine dining and great views.  One of my favorite signature restaurants is California Grill, which is located at the top of the Contemporary Resort, and offers views of Magic Kingdom and the lake.  You can also sit back and enjoy a wine flight and appetizers with a view of Anaheim at Alfresco's Tasting Terrace at Disney California Adventure.  This was a highlight of our anniversary trip last summer!
4. Tours and Extra Events
If you want something out of the ordinary, take a behind-the-scenes tour!  There are tours at each of the parks, but one of my favorites is the Keys to the Kingdom tour at Magic Kingdom.  My husband and I took this tour on our "newlyweds trip", and I can't say enough about it!  On this particular tour, a tour guide gives you facts and information as you travel through the park, on attractions, and to backstage areas to see things like parade floats.  One of the neatest things is getting to go under Magic Kingdom and walk through the Utilidors, the underground tunnels for Cast Members!
There are also other events that are perfect for adults!  Fireworks dessert parties, wine seminars at the Epcot International Food and Wine Festival, the Candlelight Processional during the holidays (a celebrity narrator reads the Christmas Story from the Bible while a choir and orchestra perform), and visiting different resorts are just a few.
3. Disney Resorts
Speaking of resorts, Disney has incredible places to stay on your adult trip!  There are resorts themed to fit anyone's tastes: Victorian, African, California Mountain Lodge, Yacht/Beach, New Orleans, Modern, Spanish, Polynesian, and more.  I love being able to come "home" to my vacation escape within my vacation.  Also, as I mentioned earlier, you can visit the other resorts to dine or even just relax in their lobby or walk around the grounds.  I absolutely love spending time exploring the various resorts – each one is so unique!
2. Attractions, Shows, and Entertainment
One of the things that sets Disney apart from other theme parks is their ability to tell a story in every attraction.  You aren't just riding a ride—you're going on an adventure!  As adults, you are able to truly appreciate all of the details and storytelling that go into making a Disney attraction what it is.  (You also don't have to switch off staying with the kids who are too short to ride!)  The shows are phenomenal as well!  Whether you're watching the puppeteers/actors in Finding Nemo: The Musical, learning how the stunts work in Indiana Jones, or marveling at acrobats during the Festival of the Lion King, you will walk away amazed.
The entertainment (parades, nighttime shows, fireworks, etc.) is also top-notch!  The evening entertainment at each park is completely unique—and not to be missed.  World of Color at Disney California Adventure, Happily Ever After (fireworks) at Magic Kingdom, and Rivers of Light at Animal Kingdom are just a few of the offerings.
1. Time to Do What You Want
My number one favorite thing about an adult only Disney Parks vacation is time to do what I want.  This is multi-faceted.  Imagine being able to go to the attractions you want and skipping the things you really don't care about.  For me, this means I don't have to stand in line waiting to meet characters; instead, I can explore the nerdy museum-type exhibits like Walt Disney: One Man's Dream.  For you, this might mean that you get to dine with your favorite character or ride California Screamin' over and over.  It's completely up to you!
Also, you can choose when you get to the park, when you take a break, and when you leave at night.  Personally, I prefer to get to the parks early, experience as much as possible within the first few hours, and then take time to relax.  Without having to worry about kids' schedules and getting little people up and ready, you will be able to do what you want, when you want.
I hope this has helped you see just how incredible an adult only Disney Parks trip can be!  While it's wonderful to "see the magic" through the eyes of kids, there is something special about truly being able to appreciate everything as an adult.
Save
Save
Save
Save
Save